Lost and Found
Lost and Found is another essential need for schools and SmartClass Lost and Found is built-in with most comprehensive tools to provide the complete package.

You can add a lost item easily by clicking +Add button located on the left side and fill in the information.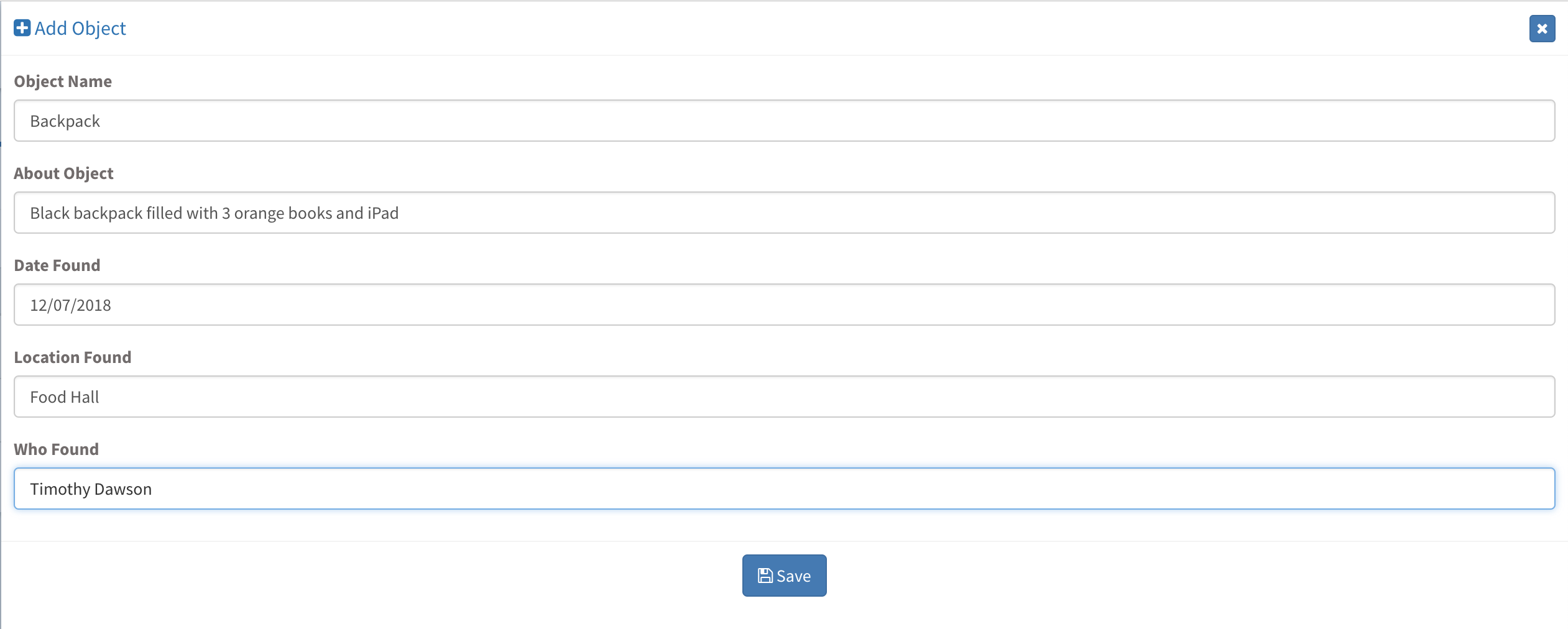 After saving the lost item, SmartClass will mark it as Not Delivered until the person comes to get it delivered. 
For delivery, click on Deliver button located next to the item;

After putting the name for the delivery, click save and click Yes on the alert.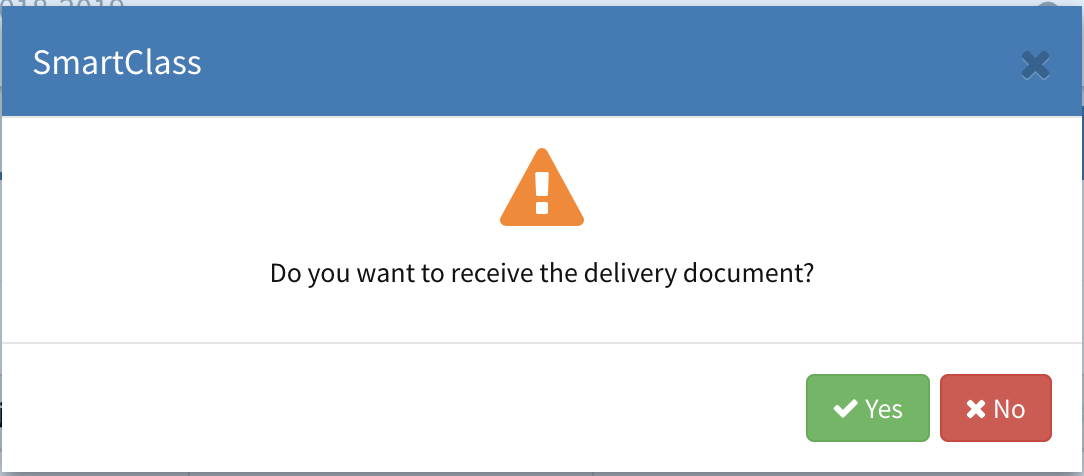 When the delivery completed, SmartClass will generate a delivery report and the delivery report can be printed and signed. 
When clicked Yes, the delivery report will come to the screen for printing and signing.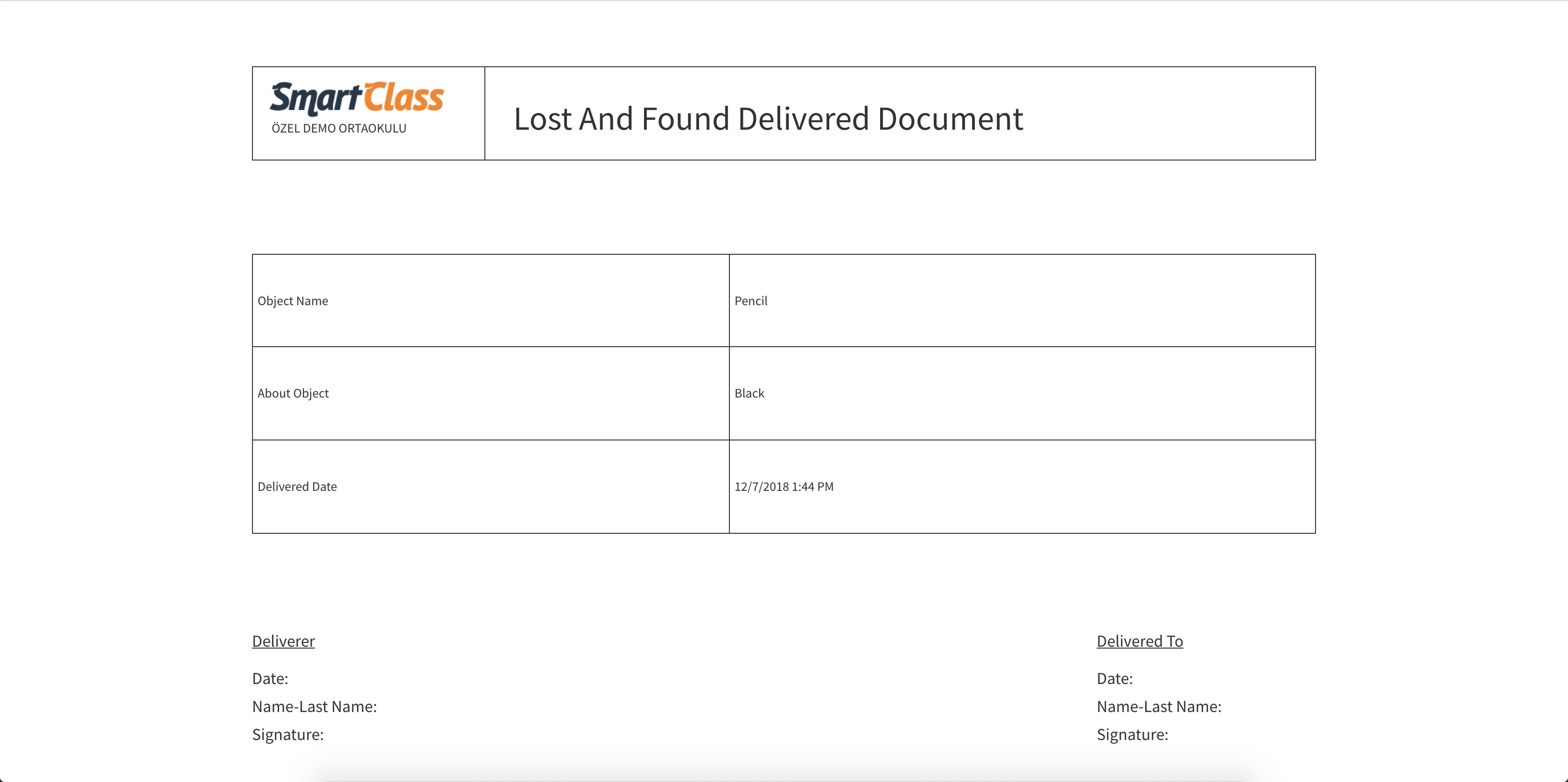 To see the delivery information; go to main page of Lost and Found and switch toggle on the right side to Delivered.
On the Delivered page, click on Information to see who picked up, who delivered and what time the transaction took place.

---
Other Sub Modules in the Module
All Modules
---
We are so proud of our product. It really has everything you need.