Classes
Classes module allows users to see the classes in general with assigned teachers, capacities, credits and more.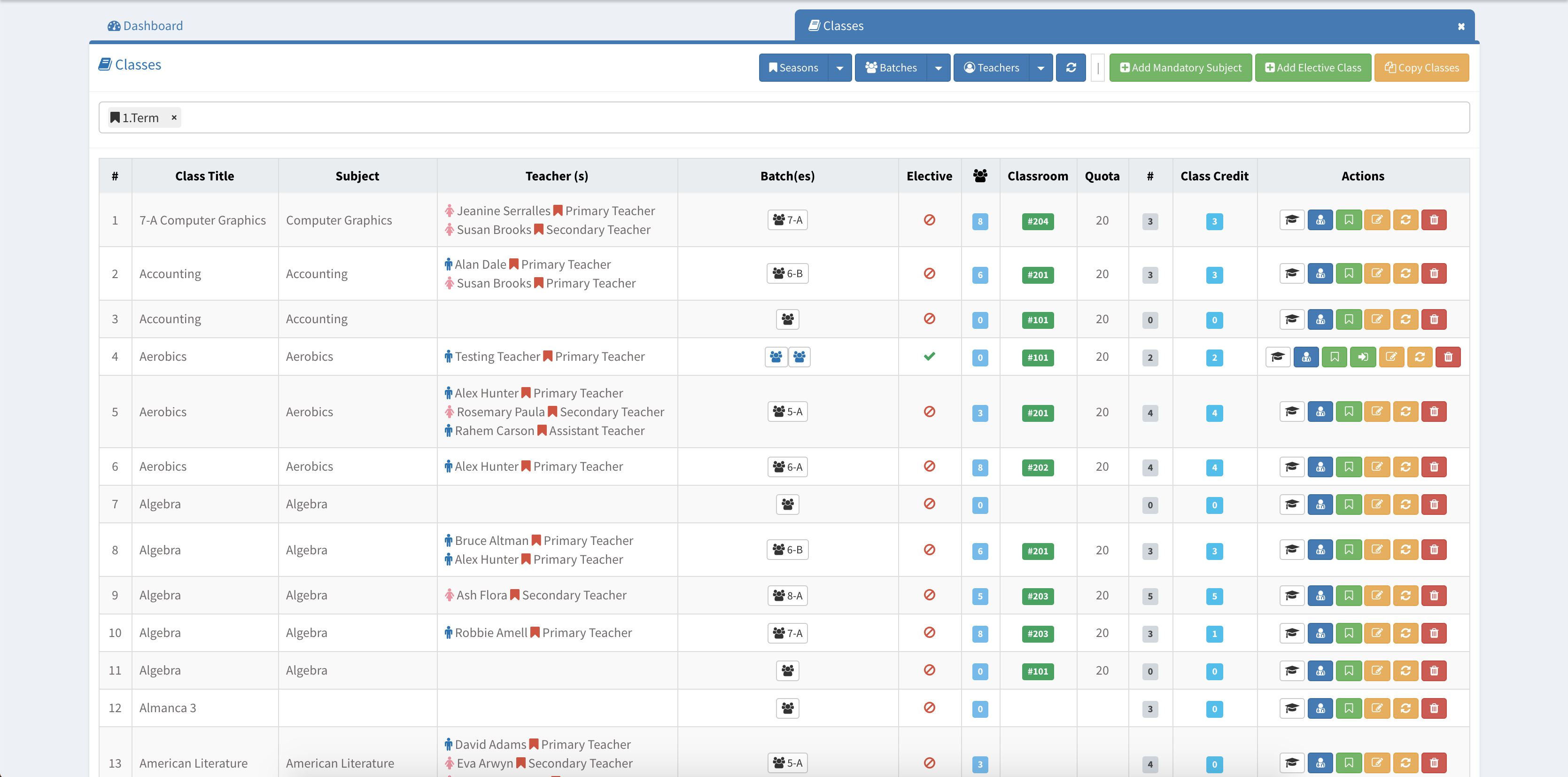 This screen does change with different access types. Parents, students, administrators and staff have different views and access over this module.
You can use different filters to find and access the classes you are looking for from the top row.
In Classes model, you can;
Add Batch
Add Teacher
Gradings 
Edit Subject
Change Class Type 
Delete Class
Copy Classes
Add Elective Class
Add Subject
Add Batch

Add Teacher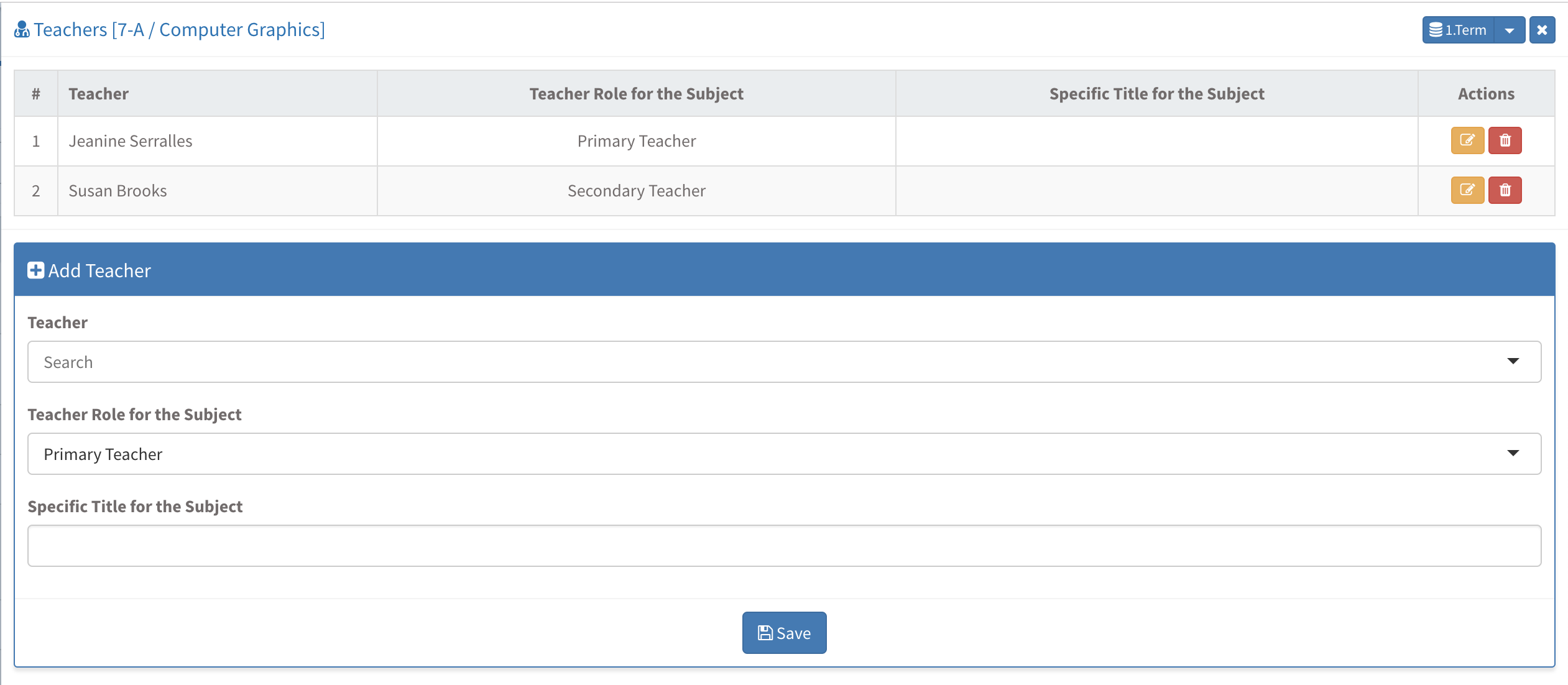 Gradings ( Opens a new page from Gradings Module)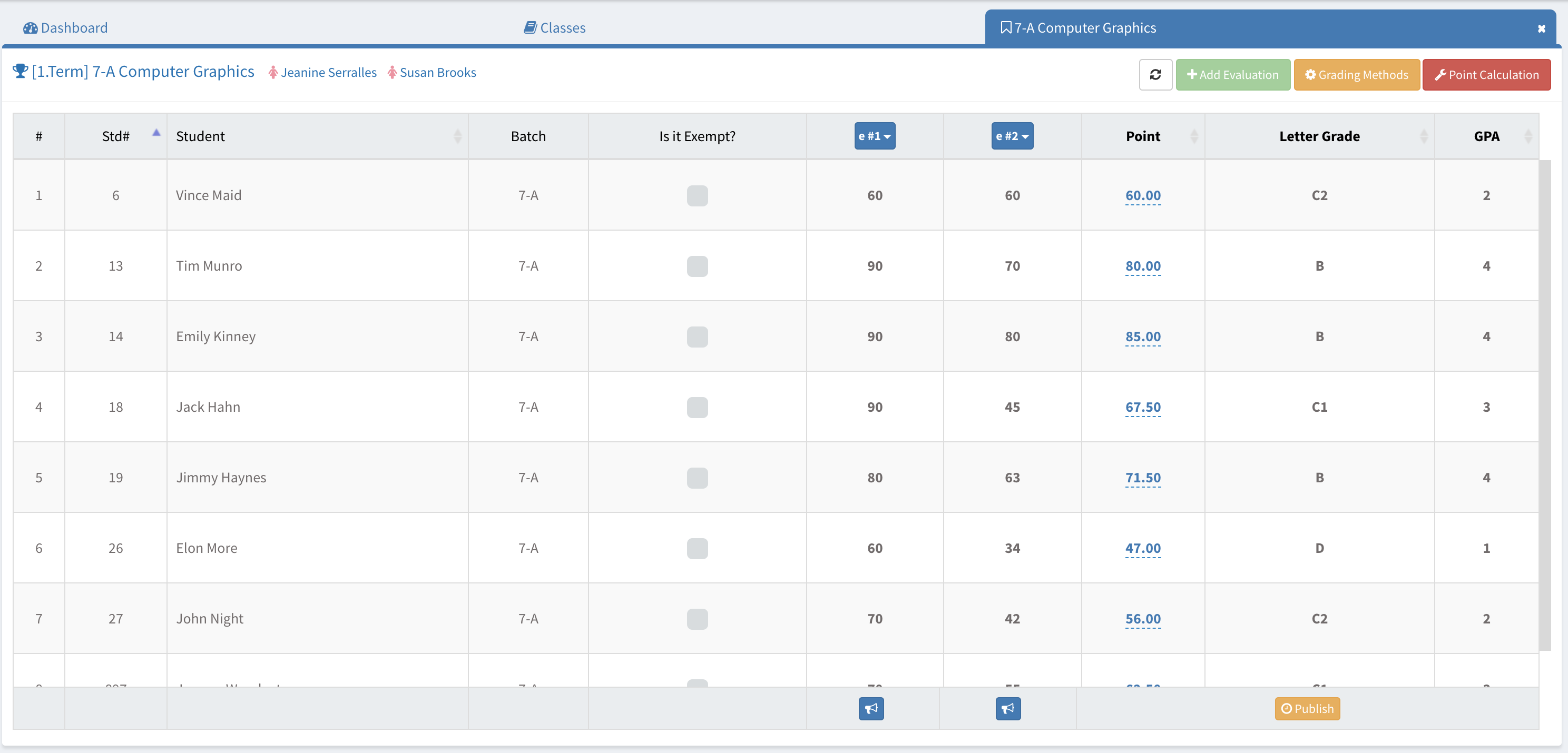 Edit Subject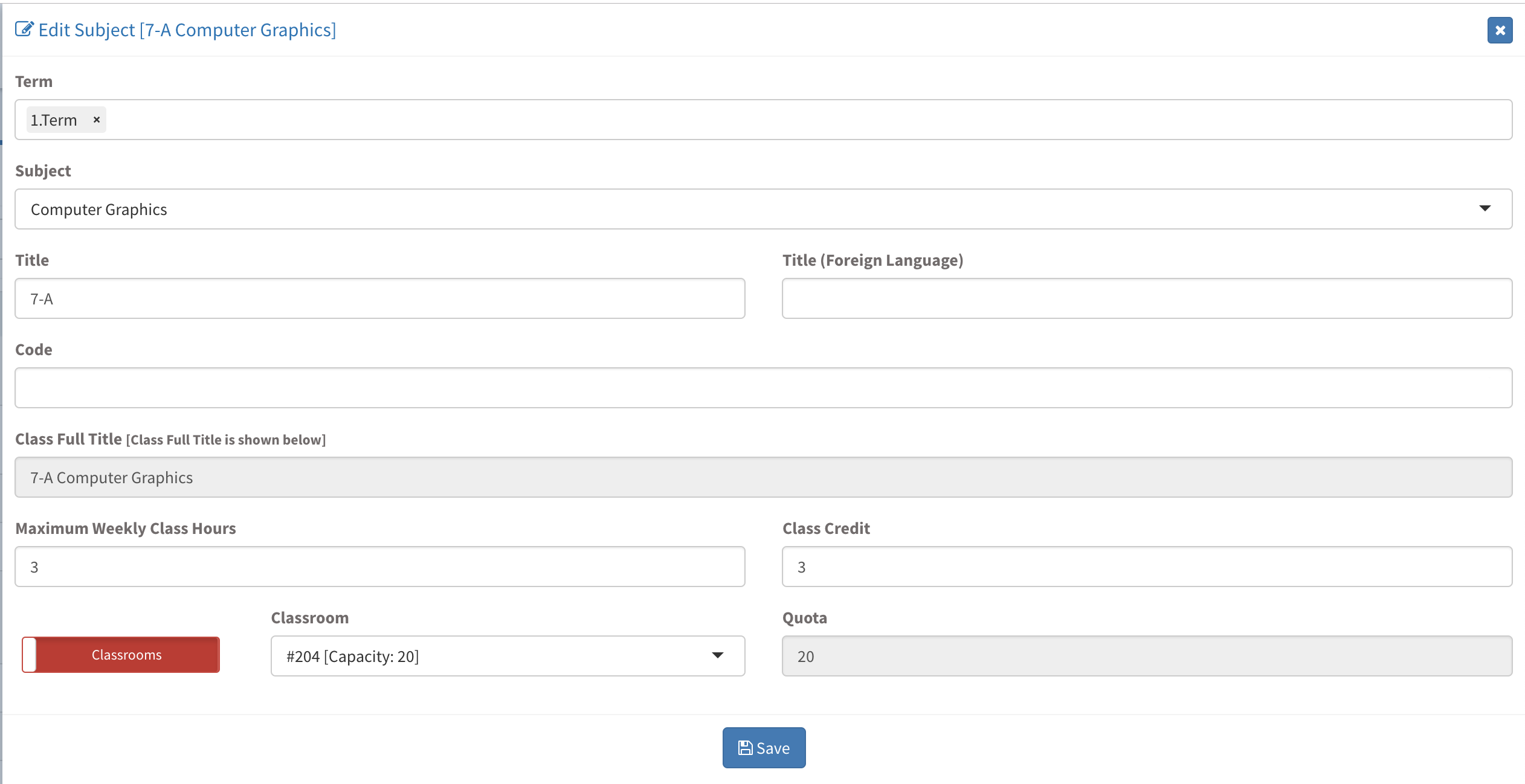 Change Class Type 

Copy Classes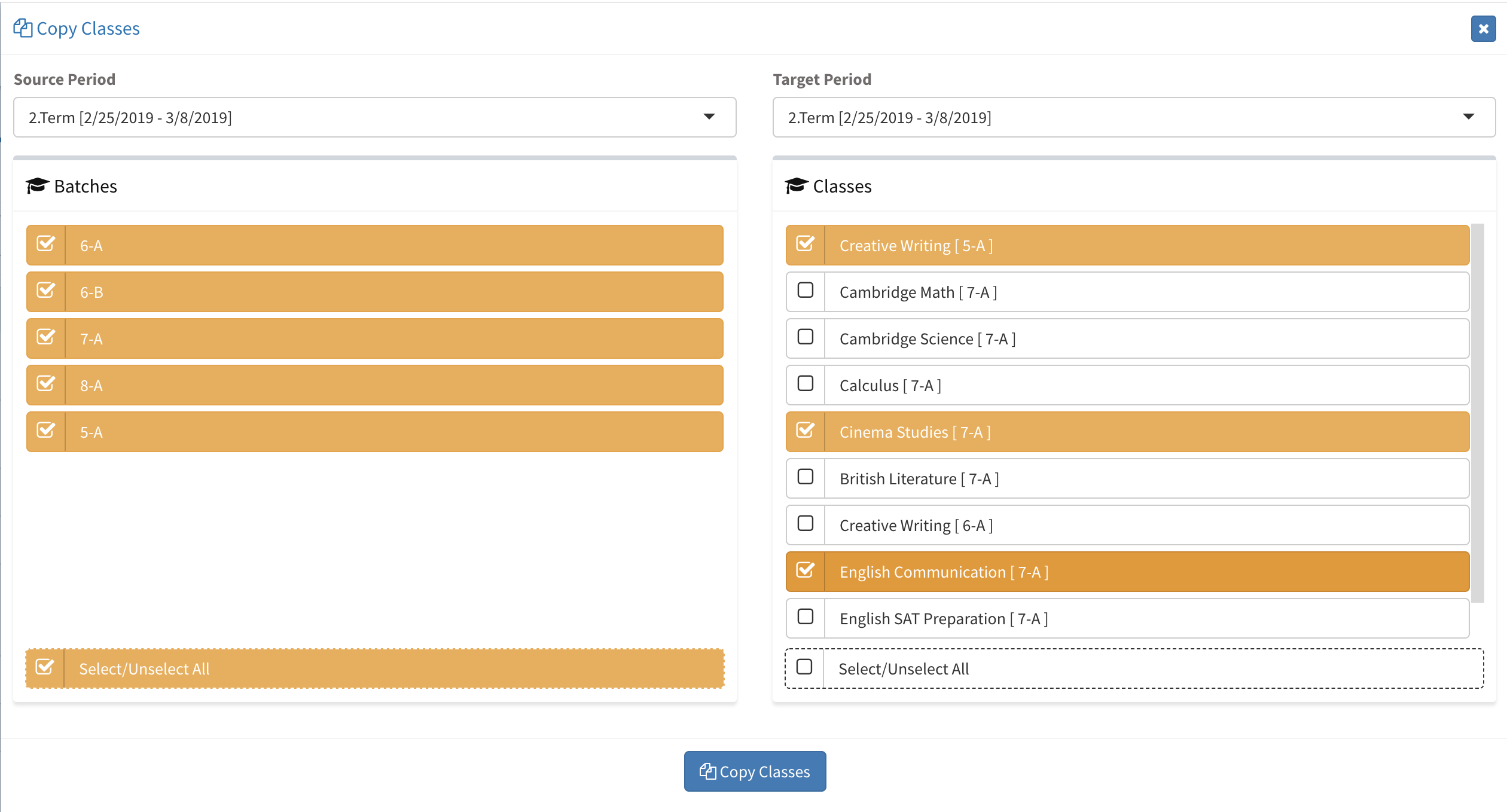 Add Elective Class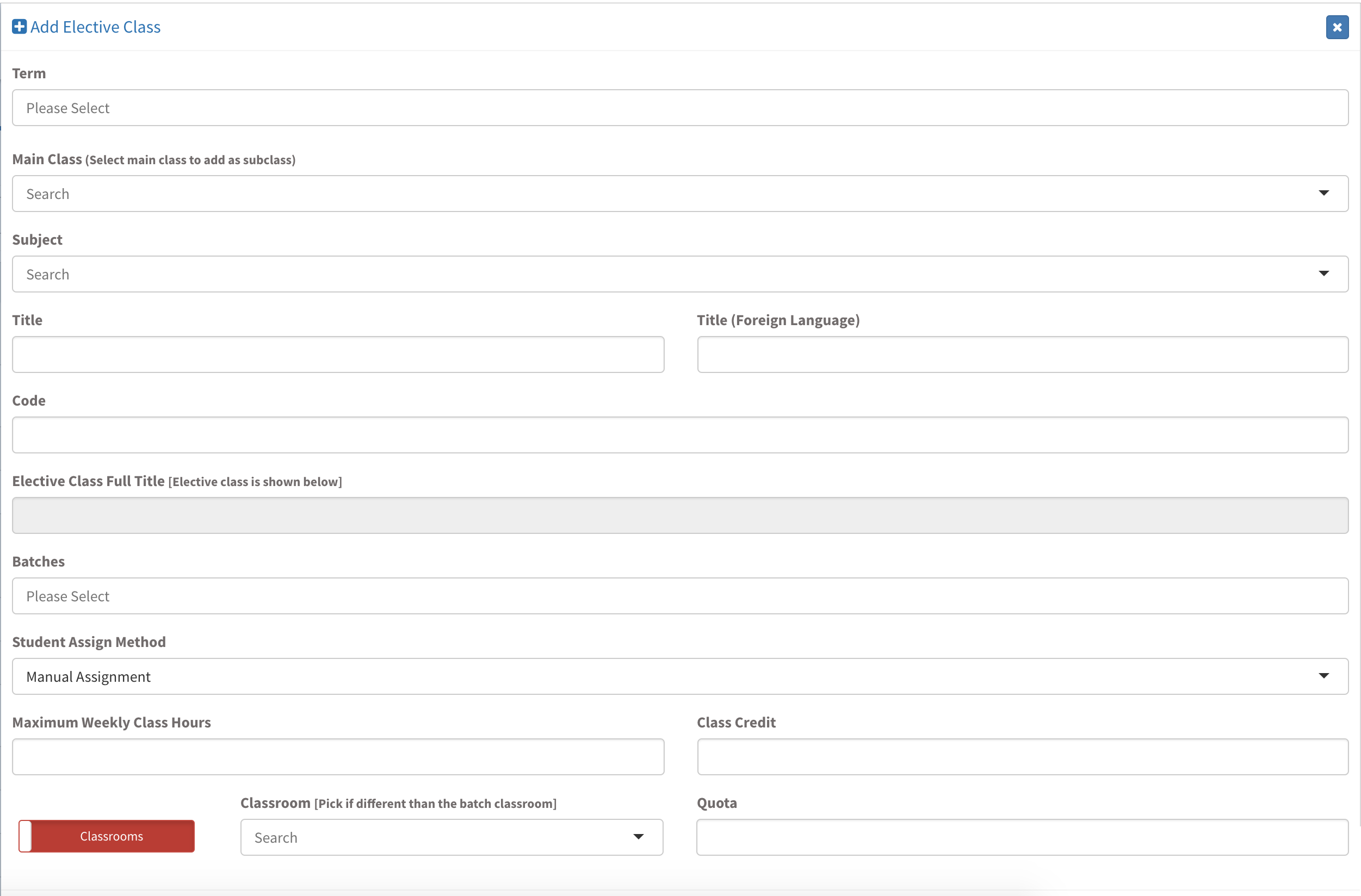 Add Subject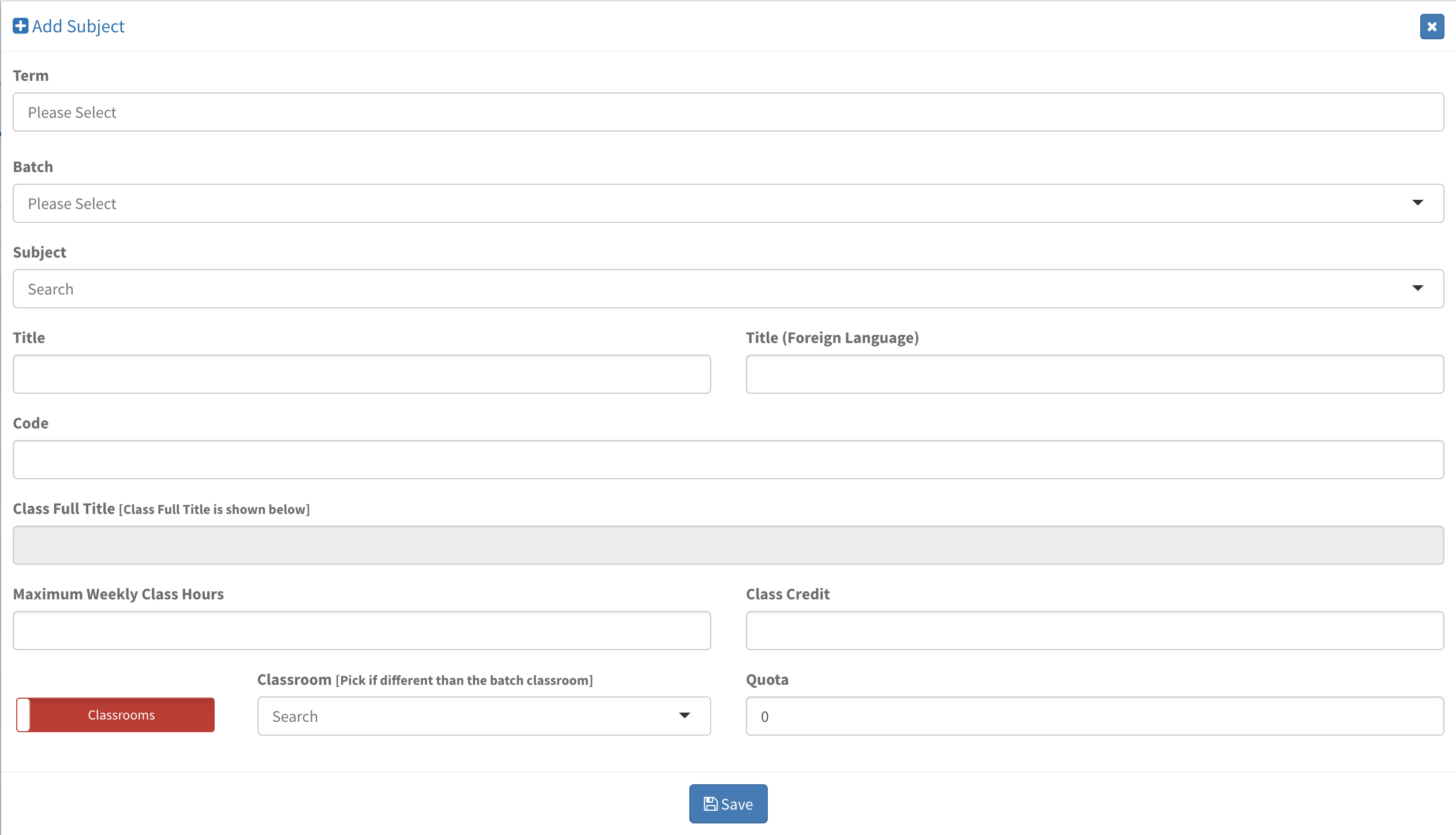 ---
Other Sub Modules in the Module
All Modules
---
We are so proud of our product. It really has everything you need.