Community Projects
Community Projects module in SmartClass allows your school to build its community with society and create conscience future generations.
We have designed the module to be versatile and can be expanded to maximum utilization as possible.

As the Community Projects can be accessed by Academic menus, you can add new projects by clicking on the Add button on the left hand side.
While adding a new project, you can put more information than any of the project tools for K-12's in the industry.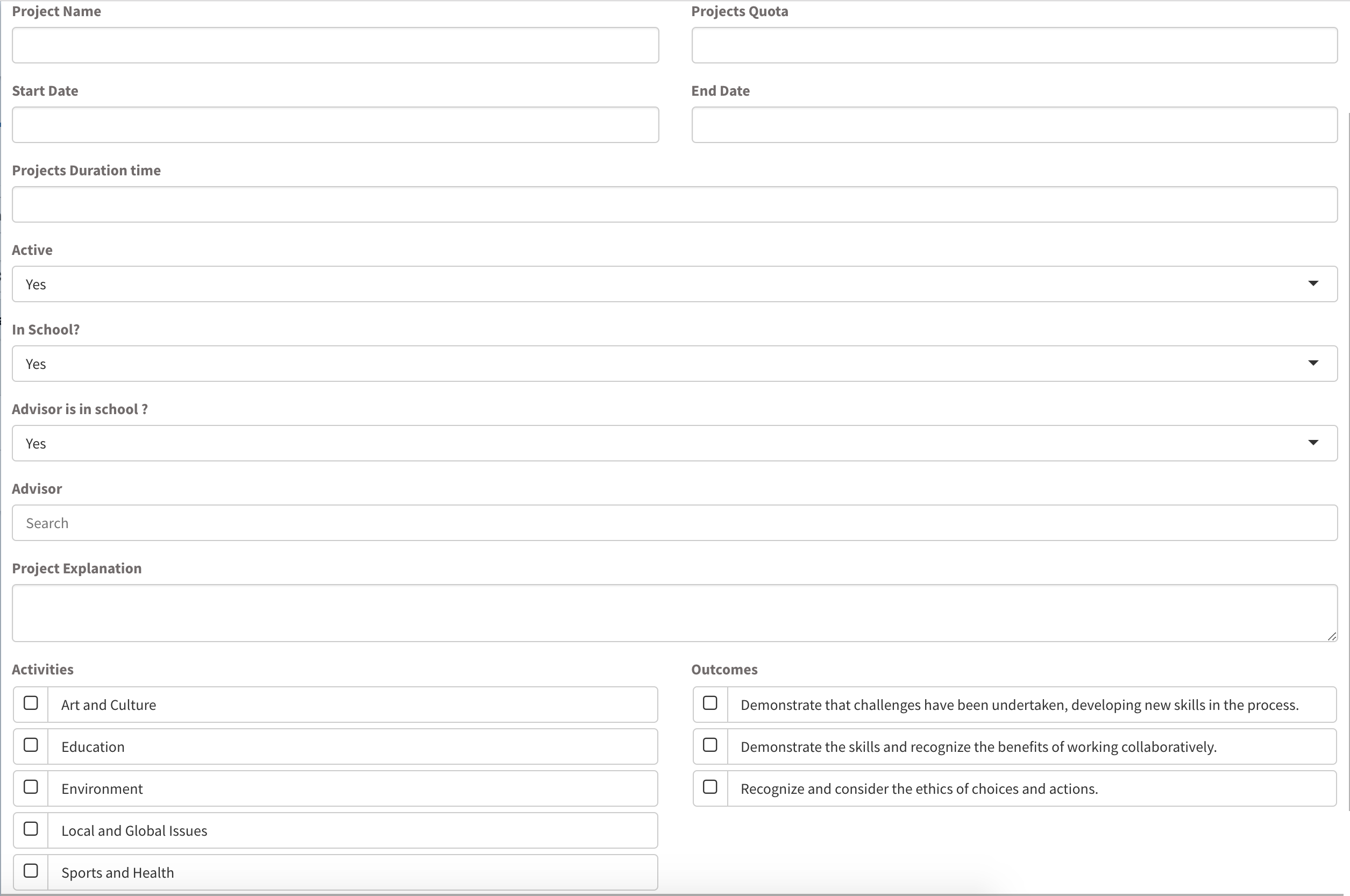 When finished, click Save on the bottom of the page and it will automatically notify the Advisor and Students whom are responsible for the project.
While you can add multiple advisors to a project, you can always add more students later on, see the project details anytime and export the projects list for reporting.
---
Sub Modules
All Modules
---
We are so proud of our product. It really has everything you need.