School Logos
School Logos page is crucial for your schools SmartClass account. 
Every logo and picture you upload in this page used throughout the accounts. From login page to favicons, you can use any image you desire by uploading them to your SmartClass File Manager.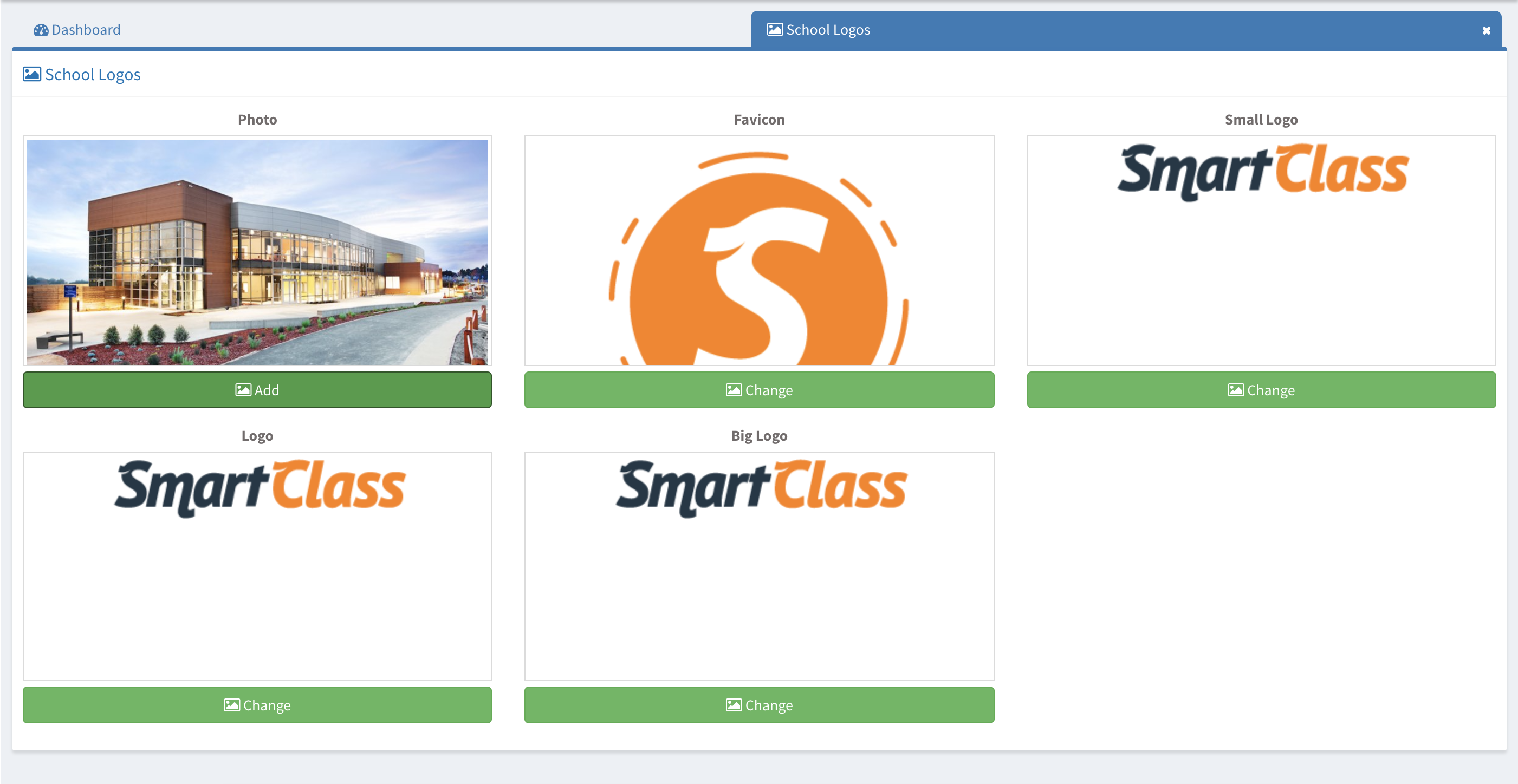 Click Add or Change to upload your photos to SmartClass File Manager.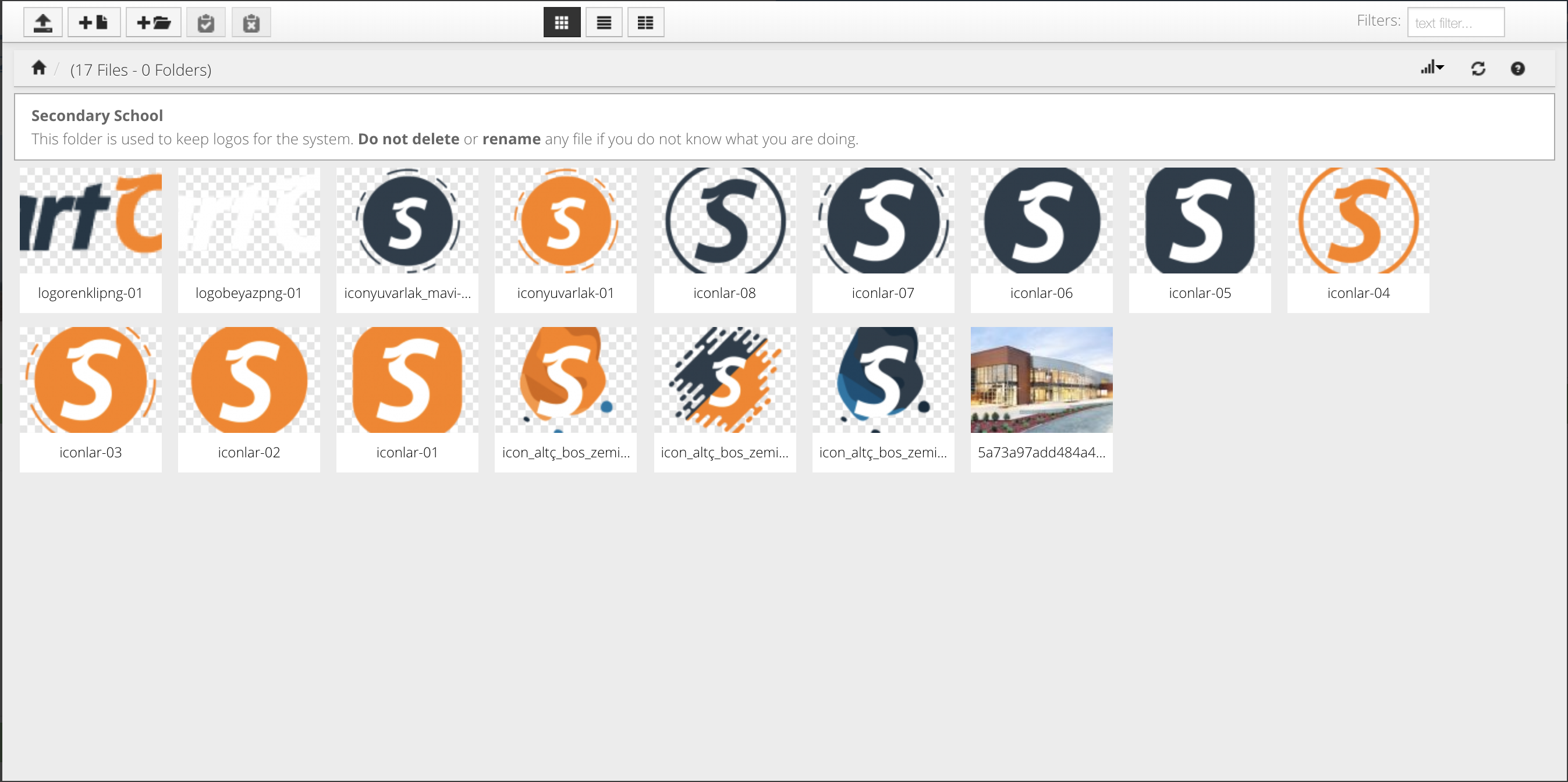 Click on Upload button on the right top side and drag and drop your file for upload.
Once finished click Upload. 
You can select your uploaded image for using.
---
Other Sub Modules in the Module
All Modules
---
We are so proud of our product. It really has everything you need.