Behavior Scoring Point
Behavior scoring point reports gives you the image of latest scores added to the students profile under Behavior Assessment module.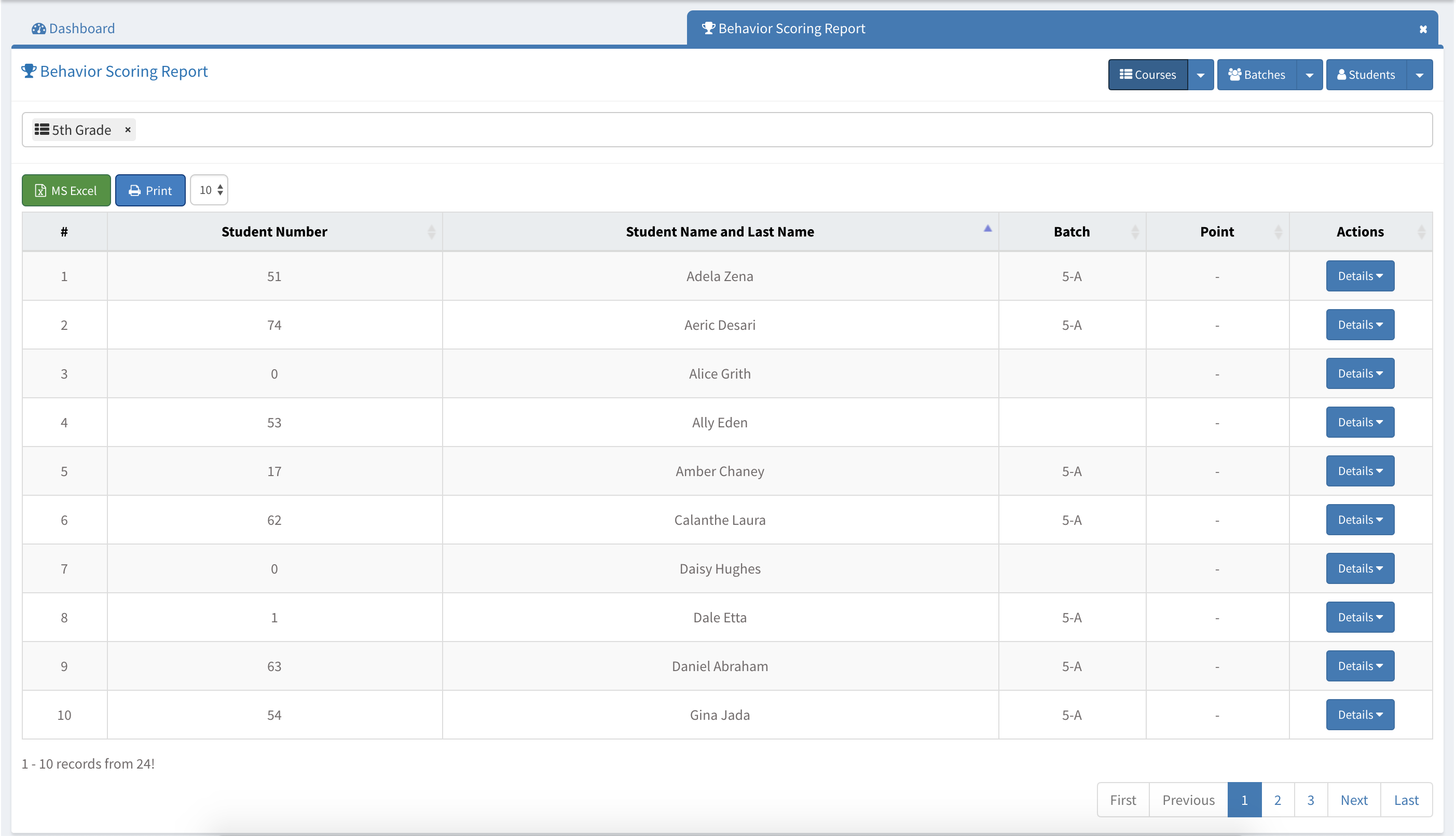 You can see the details for the students behavior assessment by filtering them out and clicking Details button.
You can filter out the behavior scoring points by;
---
Other Sub Modules in the Module
All Modules
---
We are so proud of our product. It really has everything you need.