Schedule
Scheduling tools in SmartClass allows you to;
- Create schedules for: Batches, Teachers, Classrooms
- Copy schedules 
- Remove schedules
- Transfer schedules from Timetabler*
Scheduling module can be accessed from Academics menu and looks as follows,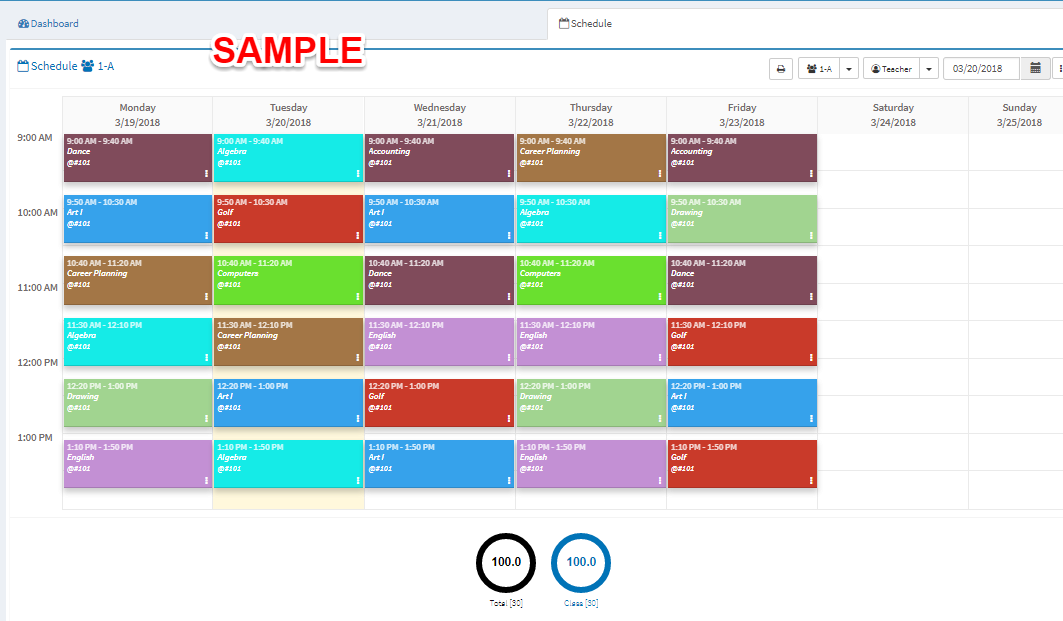 You can filter out the schedules from the upper right hand corner for the person who's schedule is being compiled or edited. 
After selecting the teacher, class or batch you can assign them new or edit schedules by clicking the small " i " icon on the right hand bottom corner in the desired day and hour in calendar as follows;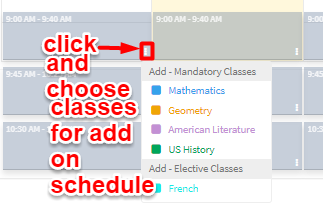 Upon clicking on the desired class, the scheduler will be updated automatically. 
Teachers Schedule
Teachers schedule includes various other components than students or other personnels but have similarities on the use.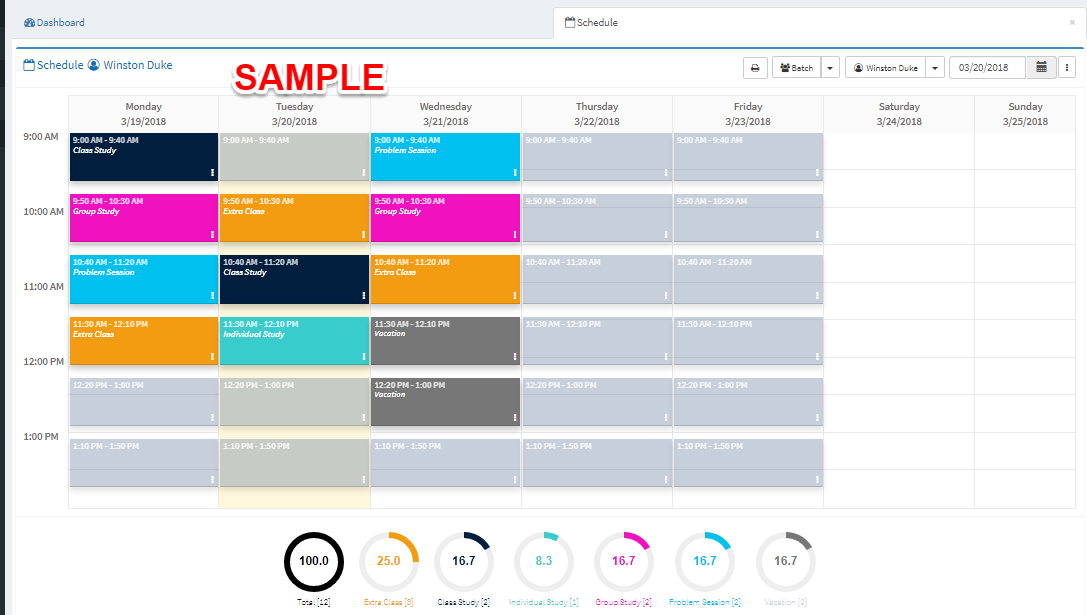 Teachers schedule includes their assigned classes and their schedule fullness ratios and abilities to add;
-Study Times                                    
-Extra Classes
-Private Classes
-Individual Studies
-Exams
-Vacations
- Parent Hours
- Watch Hours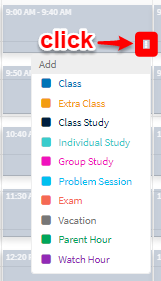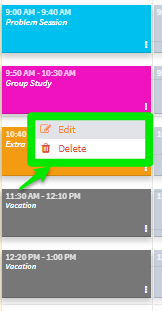 ---
Sub Modules
---
Other Sub Modules in the Module
All Modules
---
We are so proud of our product. It really has everything you need.