No Setup Fee
SmartClass has no physical need for indirect distribution because it is not distributed physically and is deployed almost instantaneously, thereby negating the need for traditional partners and middlemen.

Create Instantly
You can create your school and terms instantly and have your users start shaping your school needs. Everything you need is going to be on your fingers.

No Maintenance
You do not have to worry about maintanence issues. SmartClass edge cutting infrastructure is going to take care of everything. You can just focus on how to improve the quality of education.

Simple Pricing
Unlike traditional software, SmartClass prices using a subscription fee, commonly a monthly fee or an annual fee. Consequently, you will pay as you use based on the number of your students. You can cancel your subscription anytime.

Secured Traffic
SmartClass encrypts all traffic in transit within its network. All SmartClass domains and APIs currently get an 'A+' rating from Qualys SSL Labs.

Export Data
We respect the privacy of your data. You can export your data anytime. SmartClass has many features to export your data to standard spreadsheets and keep locally for your own protection.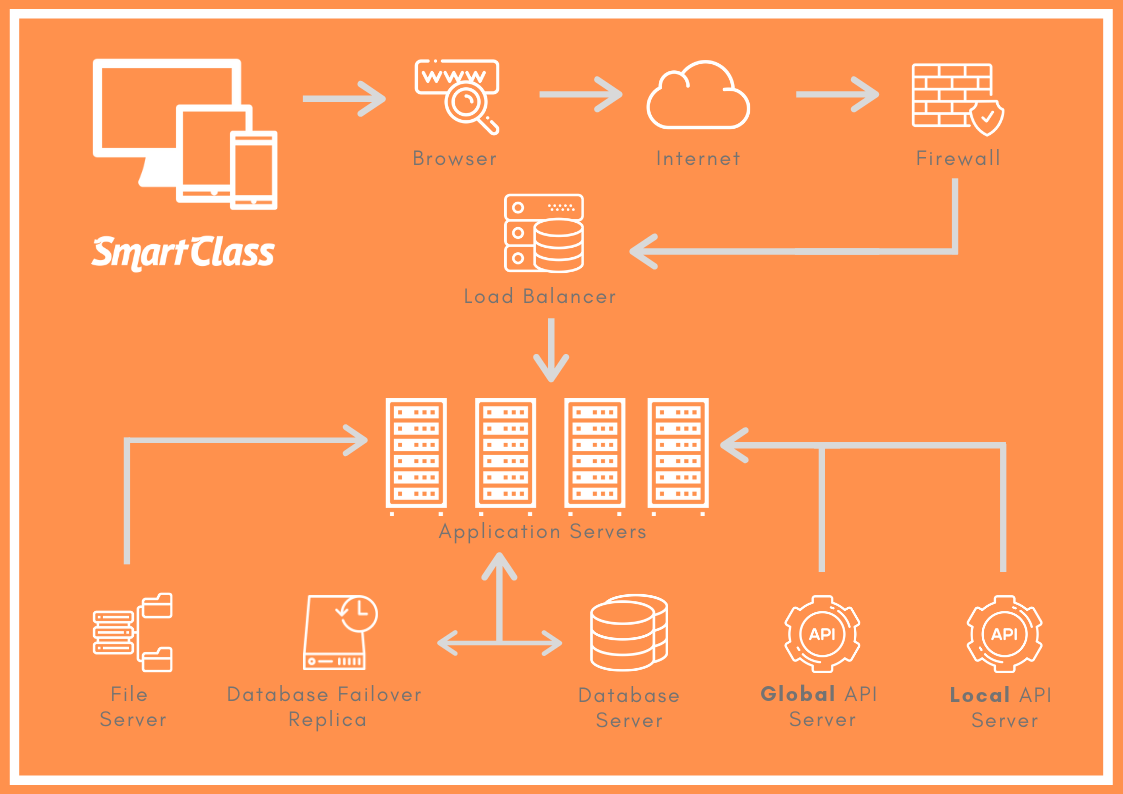 Frequently Asked Questions
---
Got a question? We've got answers.
What payment services do you support?
We accept all major credit cards.
Can I update my card details?
Yes. Go to the billing section of your dashboard and update your payment information.
Is this a secure site for purchases?
Absolutely! We work with top payment companies which guarantees your safety and security. All billing information is stored on our payment processing partner which has the most stringent level of certification available in the payments industry.
Can I cancel my subscription?
You can cancel your subscription anytime in your account. Once the subscription is cancelled, you will not be charged next month. You will continue to have access to your account until your current subscription expires.
How long are your contracts?
Currently, we only offer monthly subscription. You can upgrade or cancel your monthly account at any time with no further obligation.
Can I request refund?
Unfortunately, not. We do not issue full or partial refunds for any reason.
Working together is better
---
Our modules allow schools to operate more reliable, flexible, and scalable. They help improve communication among all departments in the school and so quality of education.