Student Certificates
Student certificates is the section where you can generate student certifications and custom certifications for your school.

Add Certification
To add certification, click on +Add button on the left side of the panel.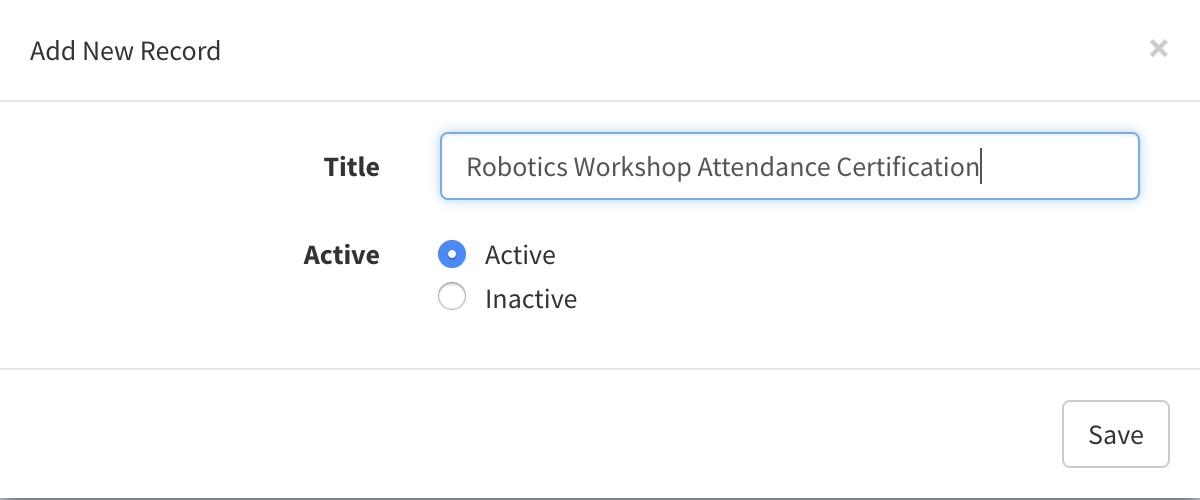 After filling the title and active status, click Save to continue customization of the certification.
Certificate Settings
To change the certificate settings, click on Actions and Student Certificate Settings

After completing the settings, click on X to close menu.
SmartClass will apply the settings to the certification for further customization.
Certification Items
Under certification items, you can add items to be shown on the certification.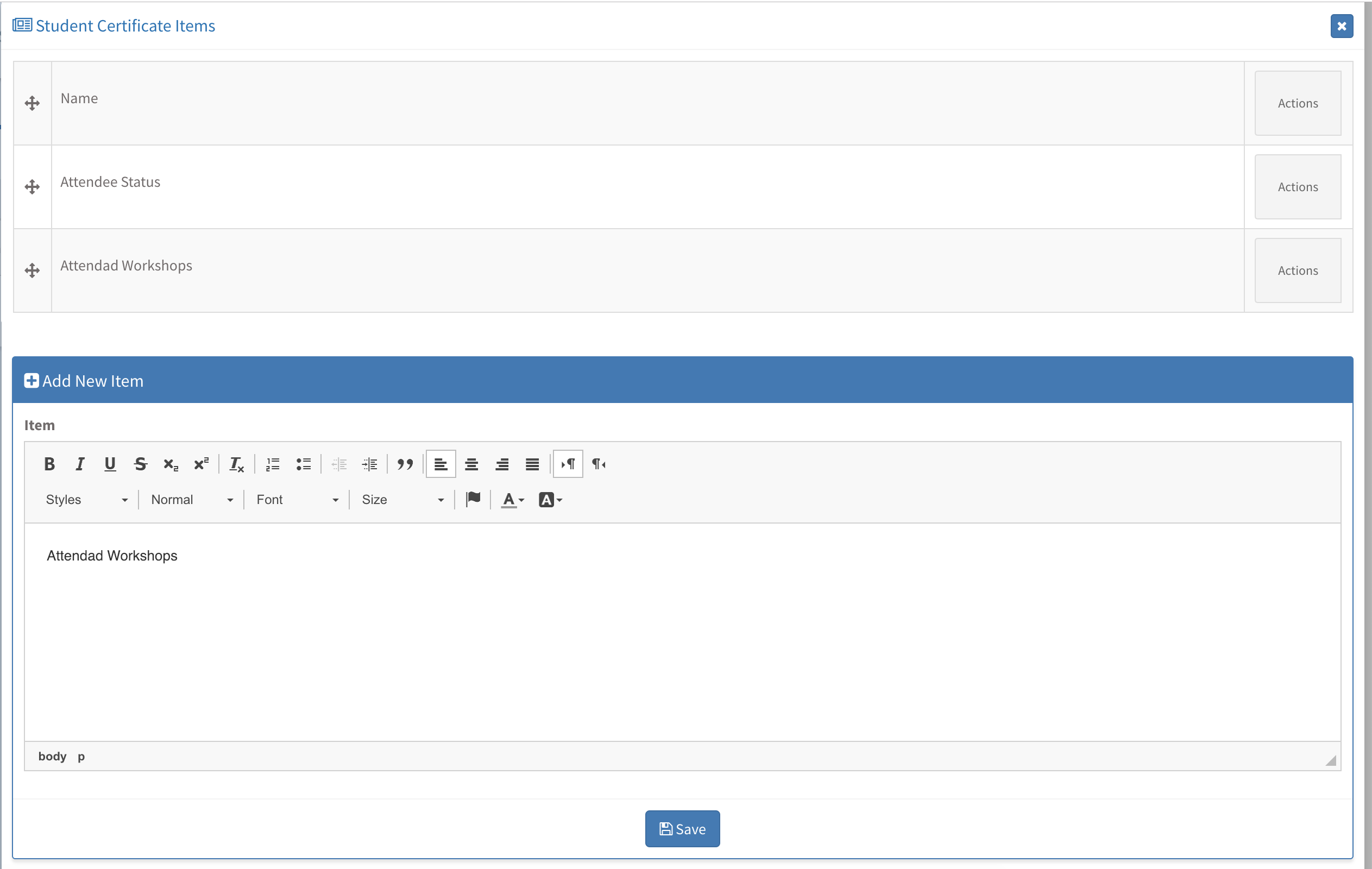 Click Save when done.
SmartClass will automatically adjust the certificate with the added items.
Certificate Preview
You can preview the design of the certificate you have just created by clicking Actions and Student Certificate Preview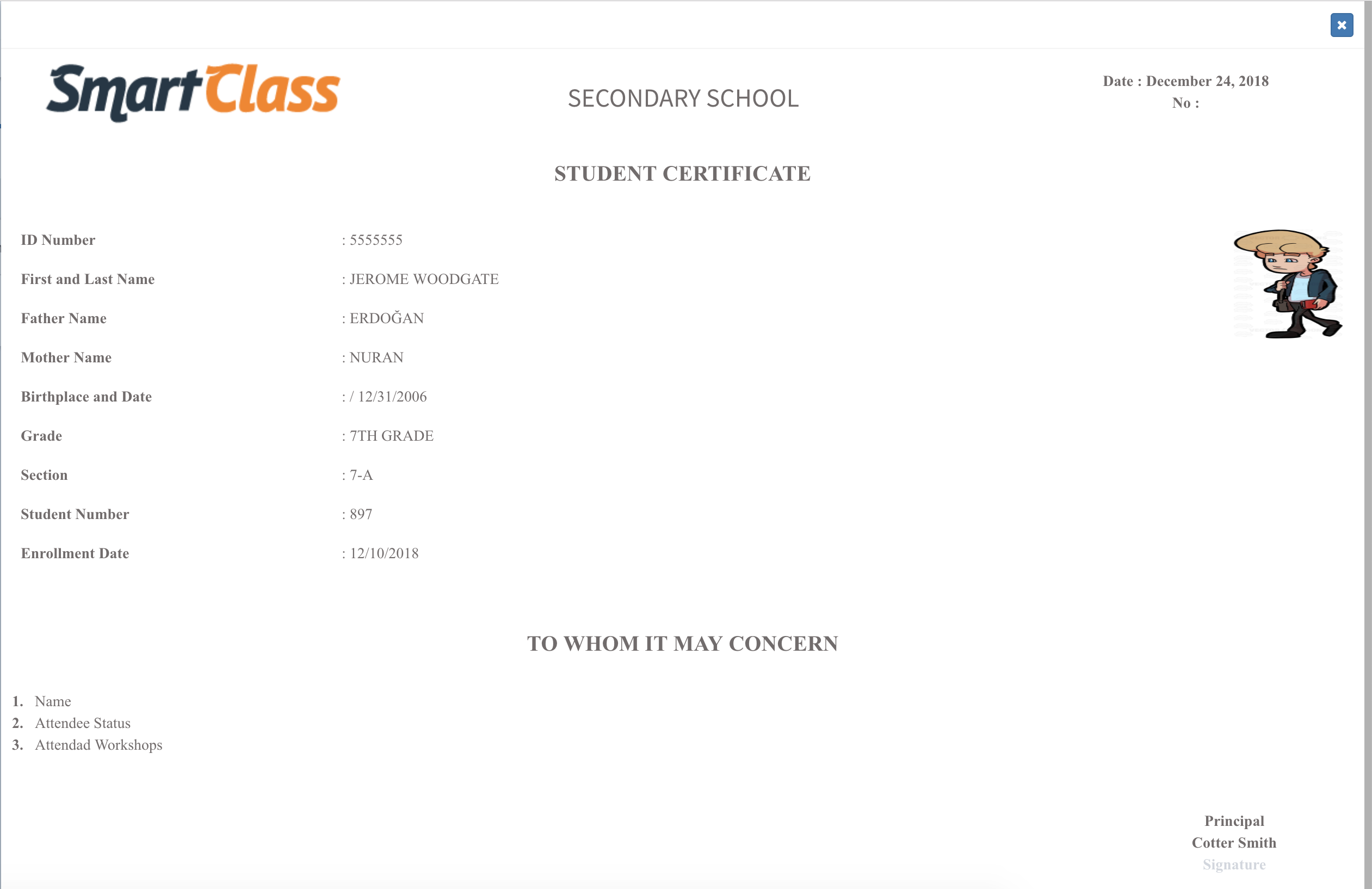 Important Note : Certificate design will differentiate within schools by the variety of the design elements. SmartClass logo will be changed to schools desired logo by using the settings and uploading to SmartClass File Manager.
---
Other Sub Modules in the Module
All Modules
---
We are so proud of our product. It really has everything you need.