Absence Settings
Absence settings is the section where schools can determine the absence rules and regulations.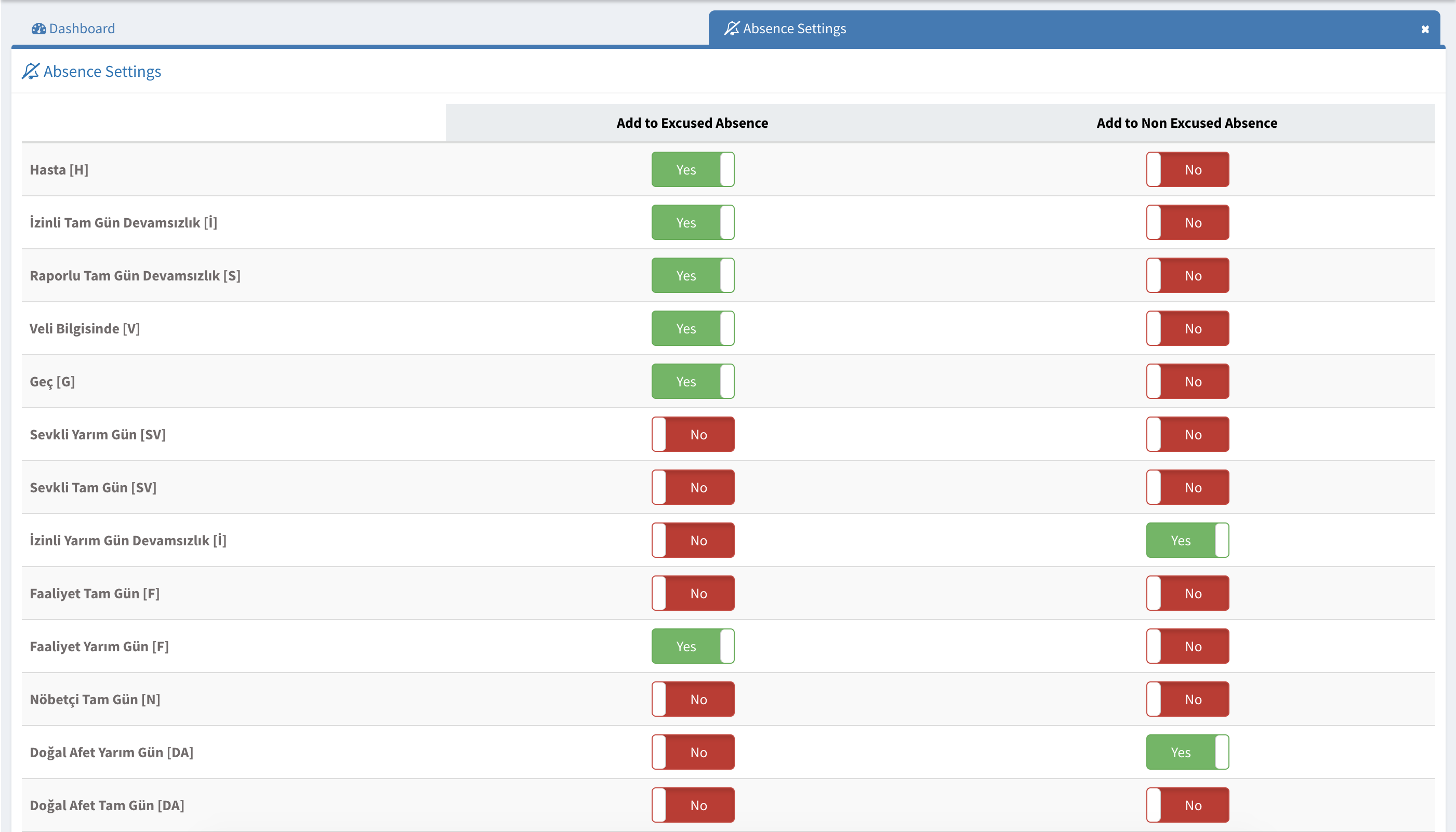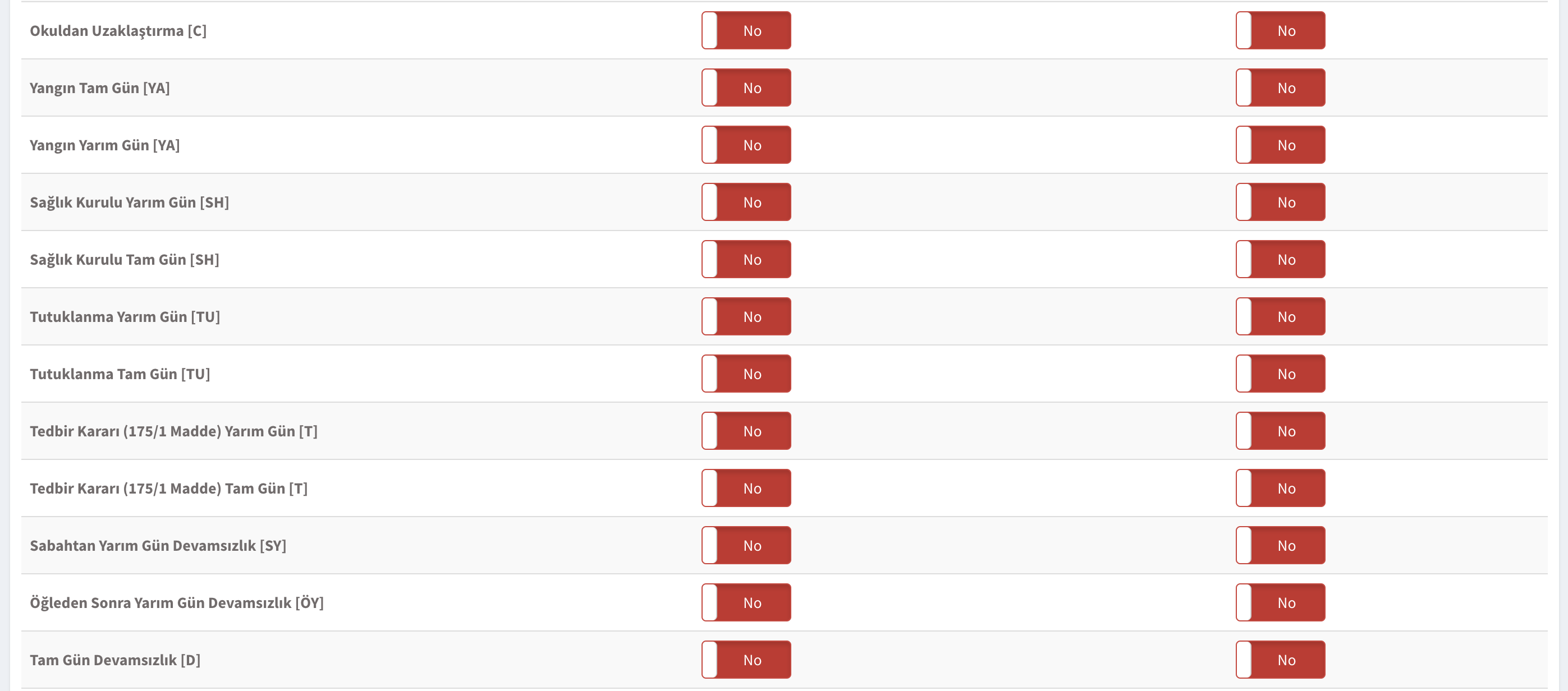 Your can setup the absence settings in different languages and can setup limits of absence by adjusting the slider bar located below.
Absence attendances can be sent to selected parents by SmartClass notification system, email and text messages.
Absence settings can only be accessed and changed from the Headquarters.
---
Other Sub Modules in the Module
All Modules
---
We are so proud of our product. It really has everything you need.