Financial Reports
Financial reports enables financial managers to see how their operation are running in their school and create reports for the upper management if need be.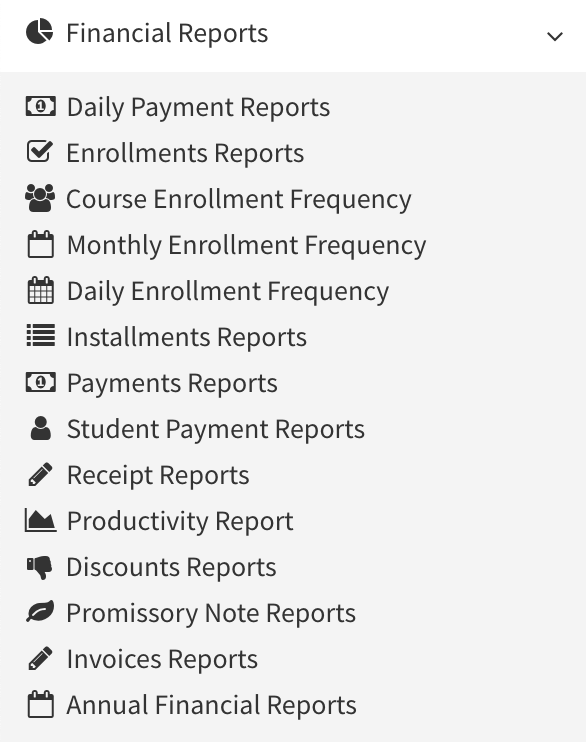 Financial reports might be different due to user type permissions and menu viewing options selected by the school.
The reports are updated automatically by SmartClass with connected modules and will give the latest data points for the selected report.
For detailed information on each report, please look at the categories section on the right side.
---
Sub Modules
All Modules
---
We are so proud of our product. It really has everything you need.