School Buses
In School Bus module, you can add and edit the route information. Assign staff and build student list with capacity reports within the single place.

Add a School Bus
To add a school bus route, click on +Add,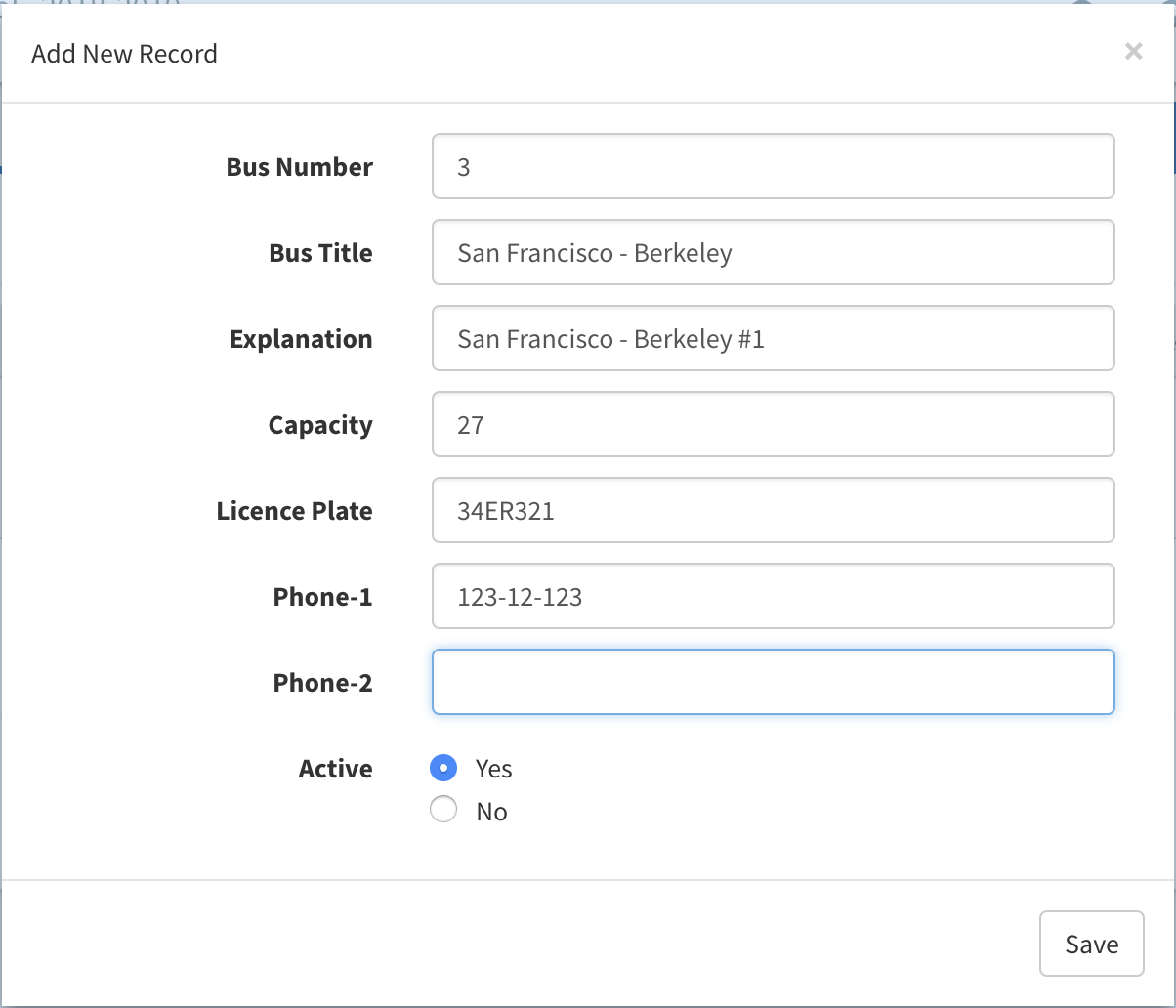 Click save when the information is filled and SmartClass will automatically at the school bus to the list. 
Assign Driver / Staff
To assign a driver and staff, after creating the bus route, click on Actions; 

The Driver and the Staff profiles must be created beforehand to be assigned to the school bus. 
School Bus Driver and Staff profiles can be added from School Bus Staff module located under School Buses.
Student Bus List
To see the students list on the specific bus, click on Actions and click Bus Student List,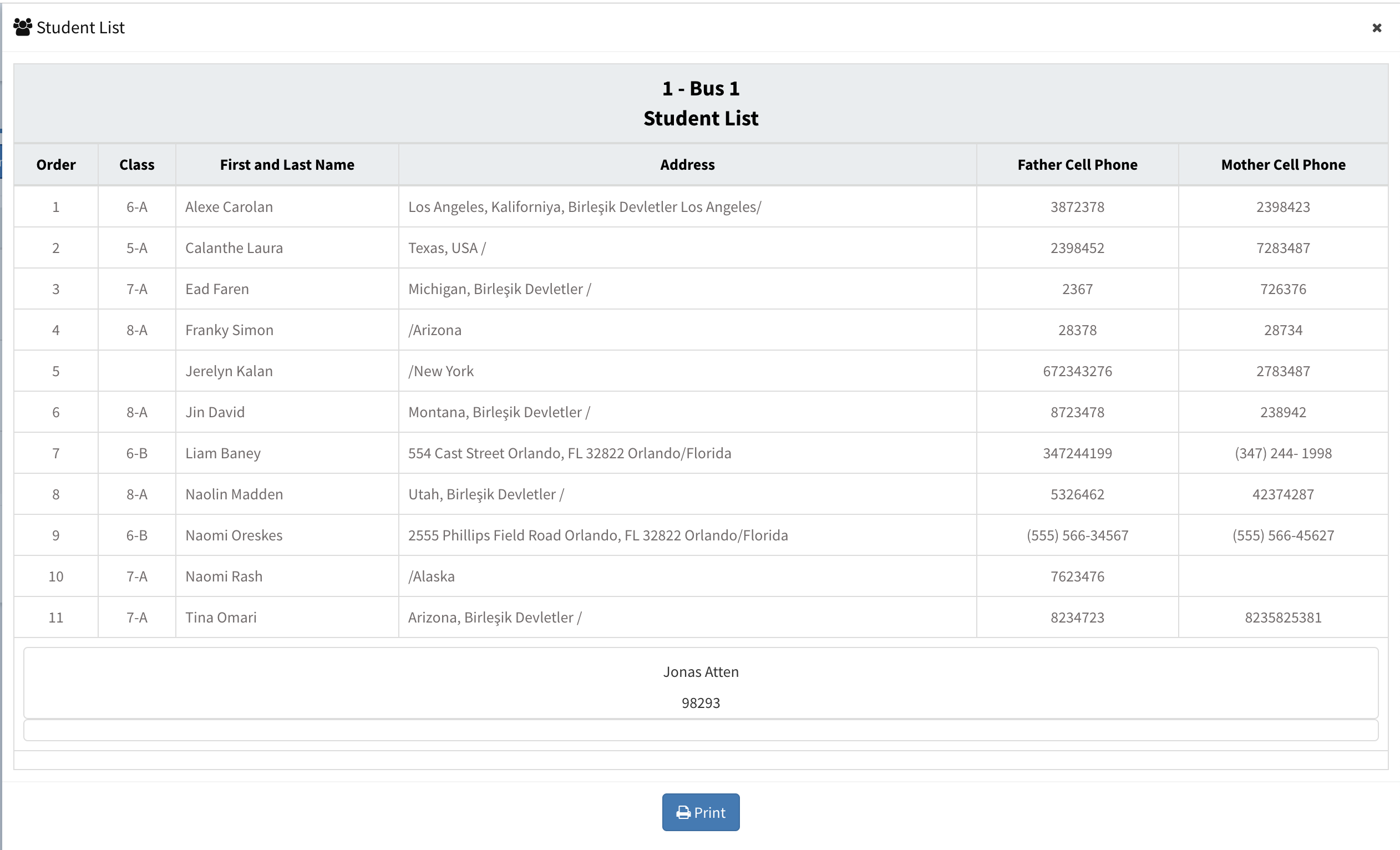 In the list you can see the detailed information of the students address and parent cell phone. 
The students can be assigned by their student profile to the school busses and can be done at the beginning of the semester in enrollment module.
Important Notice : The address information will be taken from student profile!
---
Sub Modules
---
Other Sub Modules in the Module
All Modules
---
We are so proud of our product. It really has everything you need.