My Documents
SmartClass File Manager has also unique ways of being used besides the classroom materials. 
You can use "My Documents" module for personal storage of school related documents.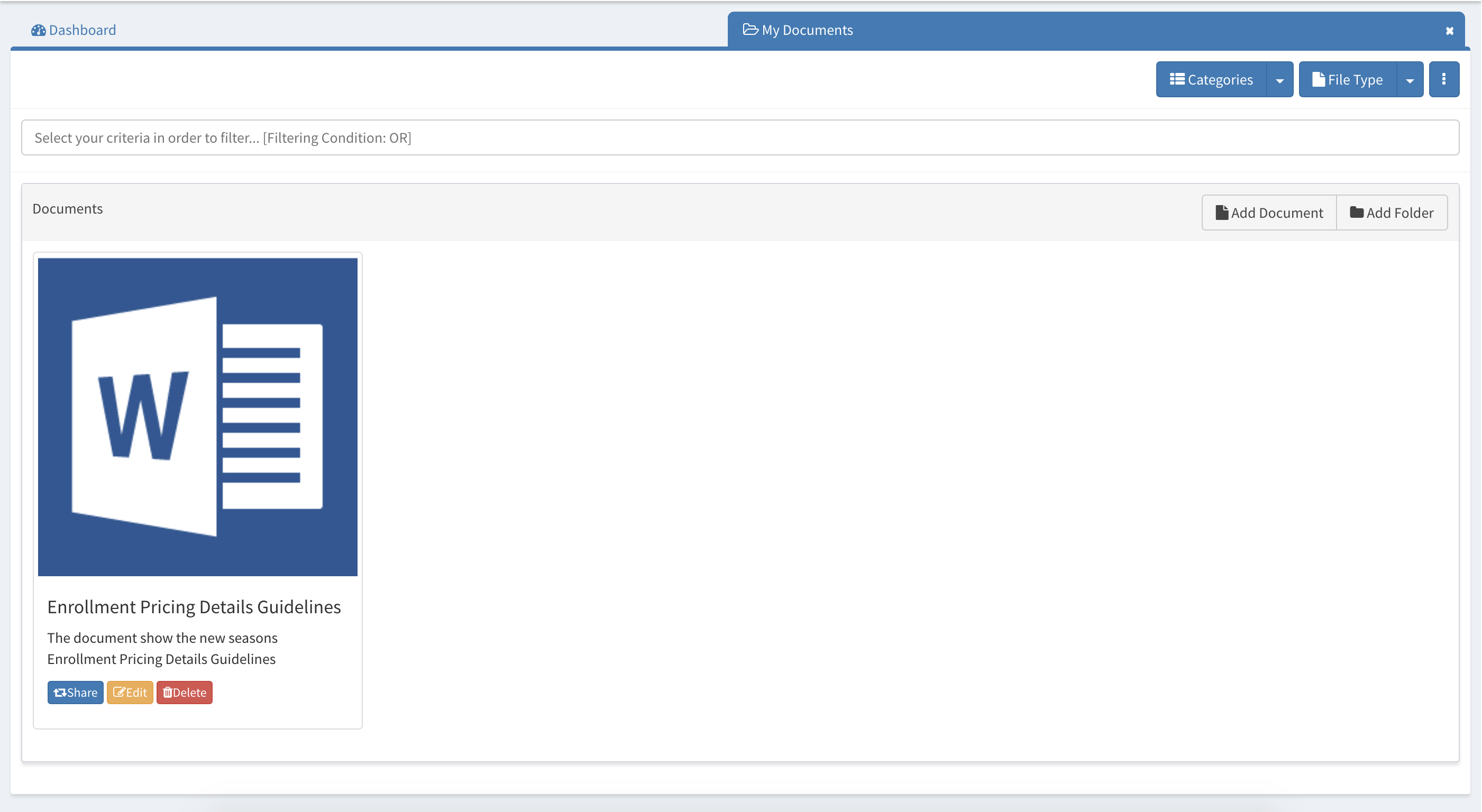 To filter out documents to categories and file types, you can do so from the right side of the page. 
Add Document
You can add document by dragging and dropping into SmartClass.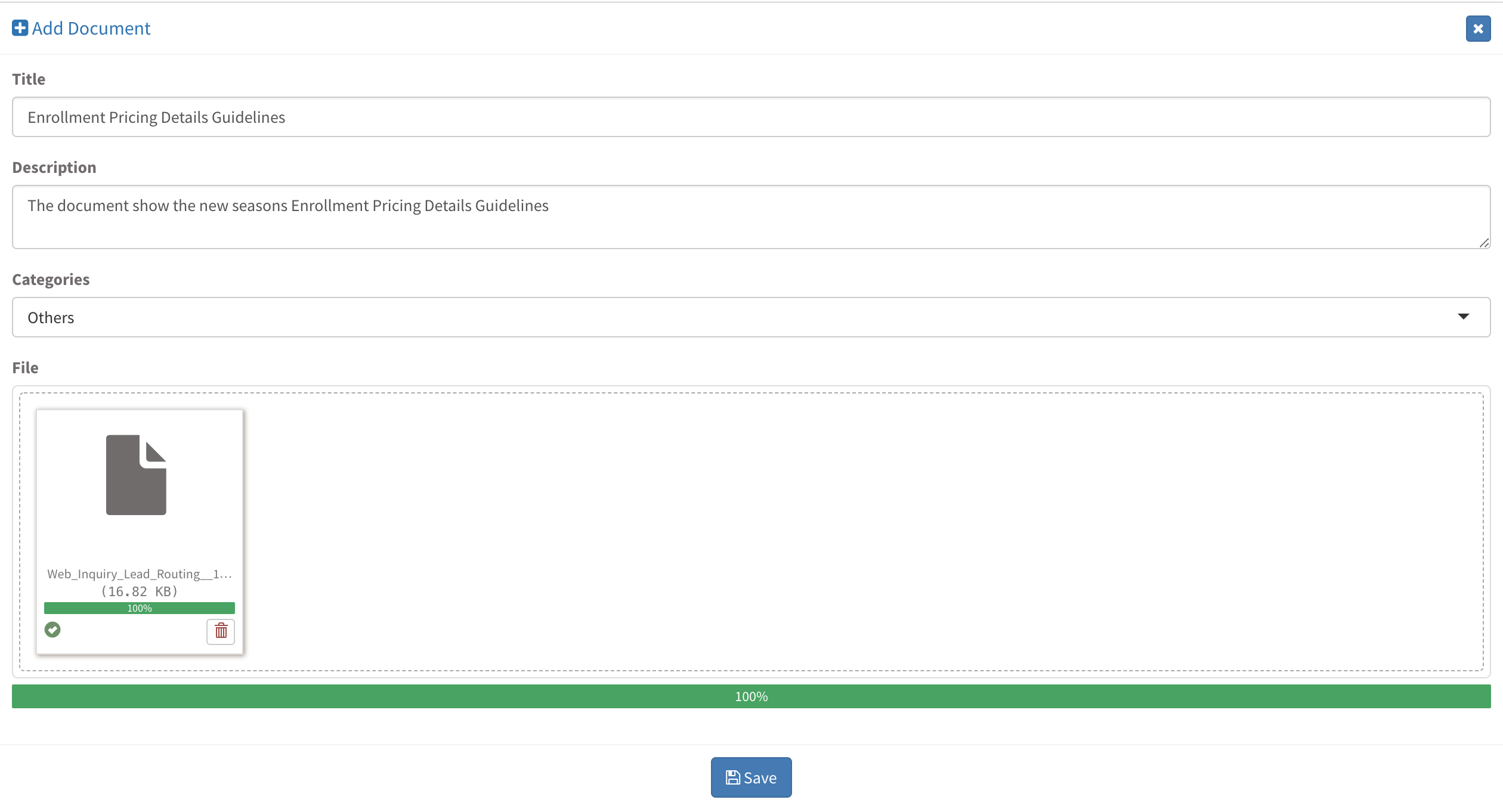 Click Save to continue and SmartClass will automatically display and store the file according to its file type for filters.
You can also add new categories, sub folders and documents into "My Documents" module.
---
Other Sub Modules in the Module
All Modules
---
We are so proud of our product. It really has everything you need.