Guidance Forms
Guidance and Counseling is the most fundamental need of a school and growth of a child.
We believe that in a manner that we not just leave it in Behavior Assessments but have separated a whole new section for Guidance and Counselling.

In the Guidance and Counselling module, you have to select a student see what has been written and added documents. Because of our belief in privacy, we have kept general availability of profiles deactivated.
Add Interview Form
While adding an interview form for a particular student you can do the following within the same page;
- Select the student whom you would like to add interview notes on
- The parents which are already created in the student profile will come and you can select the which parent is involved in the meeting
- Choose Meeting Type : Face to Face , Group Interview , Video Call , Audio Call
- Select the Guidance Subjects that are being discussed
- Take notes and comments
- Make it Public or Private
- Choose visibility for School Manager
- Add Date and Time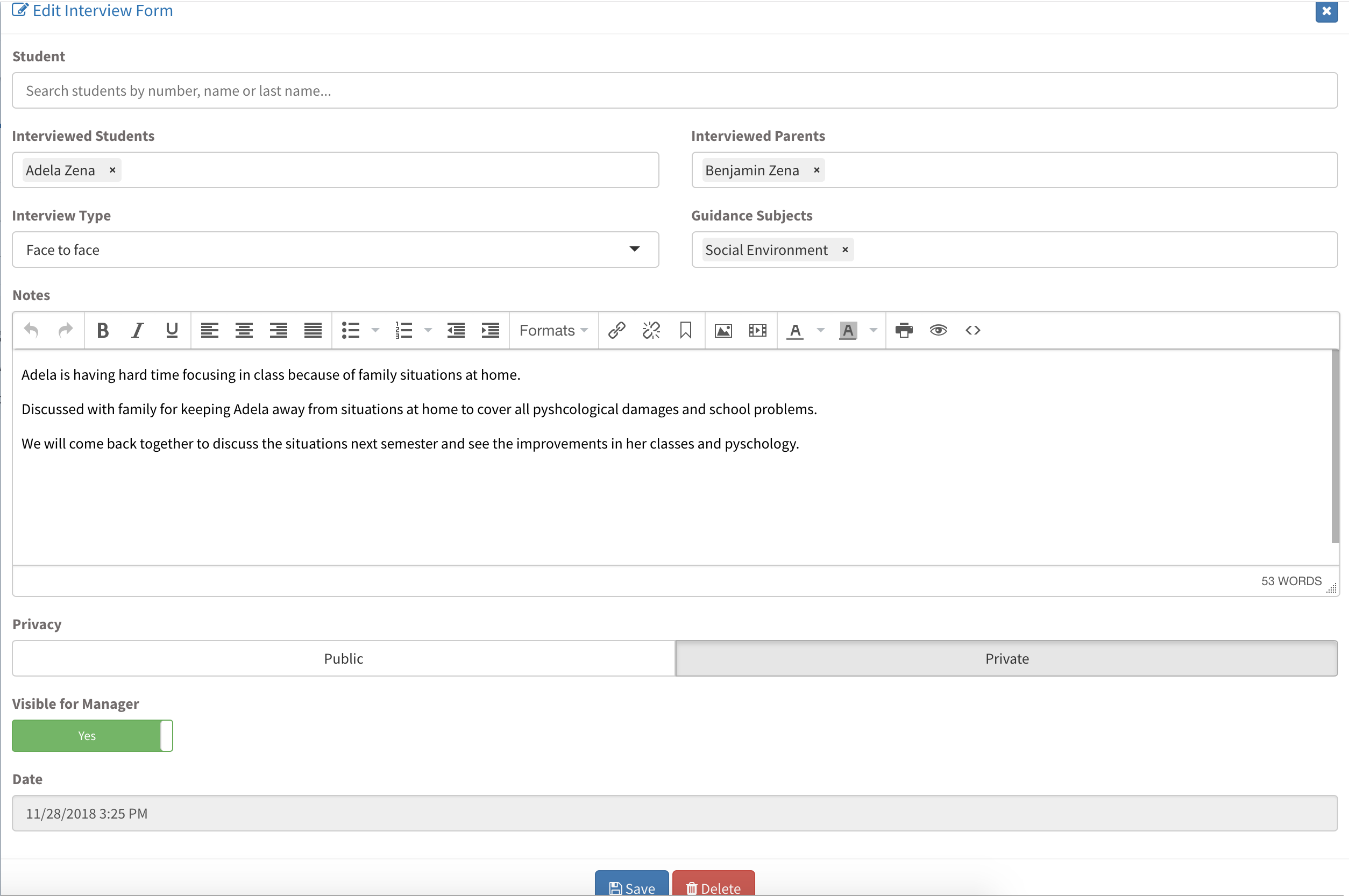 ---
Other Sub Modules in the Module
All Modules
---
We are so proud of our product. It really has everything you need.