Study Appointment Reports
Study appointment reports is the reporting section where you can access various reports a student or batches booked study appointments.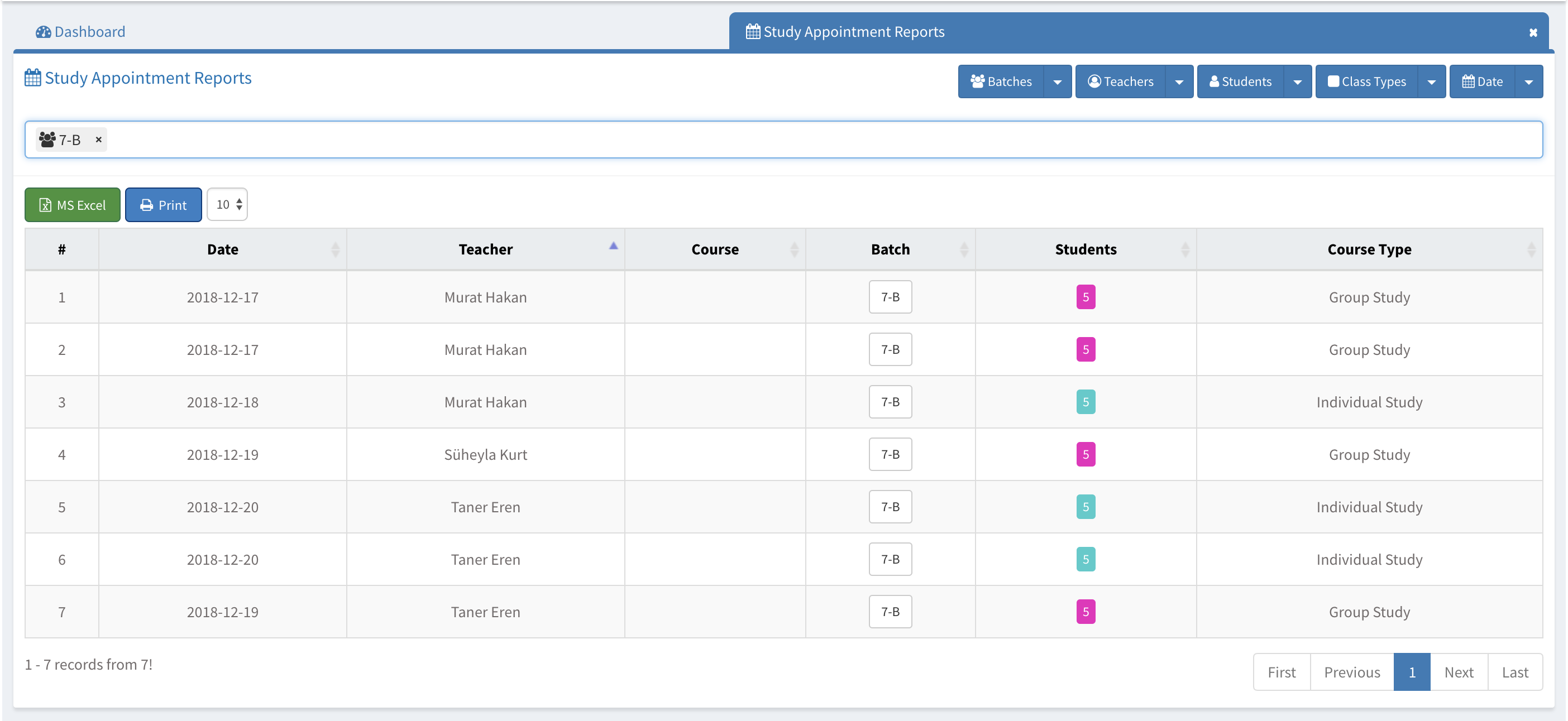 Study appointment reports can be filtered by;
Batches
Teachers
Students
Class Types
Date
---
Other Sub Modules in the Module
All Modules
---
We are so proud of our product. It really has everything you need.