Meetings
To setup a meetings, you have to use at least 2 to 3 different softwares to discuss time, calendar, location and video conferencing.
That's why, we set out to simplify the process within school and created Meetings module.

In our meetings module, you can set various meetings styles, send it to your users and even use your school virtual classrooms for conference calls.
To add a meetings, click Add on the left upper side.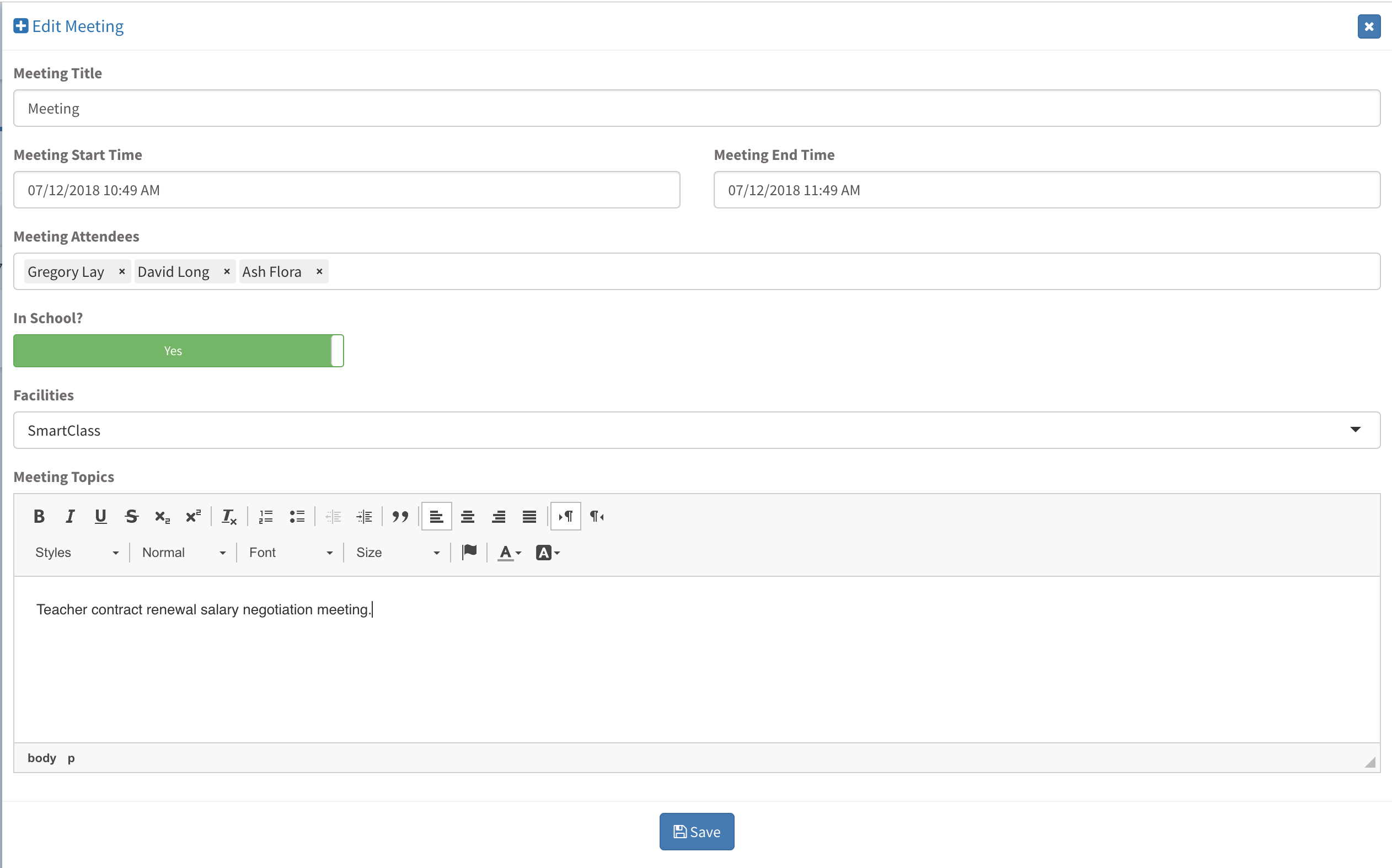 After filing the information, Click save to continue. 
The attendees will be notified for the meeting, their SmartClass calendars will be automatically updated and capacity/facilities modules will also be updated to prevent any meetings to collide. 
Virtual Meetings are provided by our friends at Big Blue Button and the recordings can be downloaded up to seven days. Virtual meetings include; polls, questions, webcams and screen sharing with control abilities. 
---
Other Sub Modules in the Module
All Modules
---
We are so proud of our product. It really has everything you need.