Attendance
SmartClass attendance module is one of our most versatile modules ever. You can control your classrooms attendance by using various technologies already embedded into your schools.
Attendance can be taken with iPads, Web, Mobile and Google Education.
Parents can see their children's attendance using their SmartClass accounts on any device anytime. They can even access past years records of attendance if desired.
We have simplified the attendance taking in classroom by adding student photos into SmartClass so even if you are new teacher, attendance taking shouldn't keep you from educating too long.
How to take attendance?
Taking attendance is simplified by selecting the box e on the "Attendance" module under Academic menu. This menu will be updated for the student if they are enrolled into that classroom or not.
This way, there is no wrong attendance taking for the absent student whom suppose to be absent.

*If you would like to take attendance for all of the class or for the whole day, simply click the "All" buttons from the top column or from the row columns.
What if I want to change the attendance?
If you made a mistake or want to change a students attendance status, you can simply click the icon next to the check box to see the options for absence.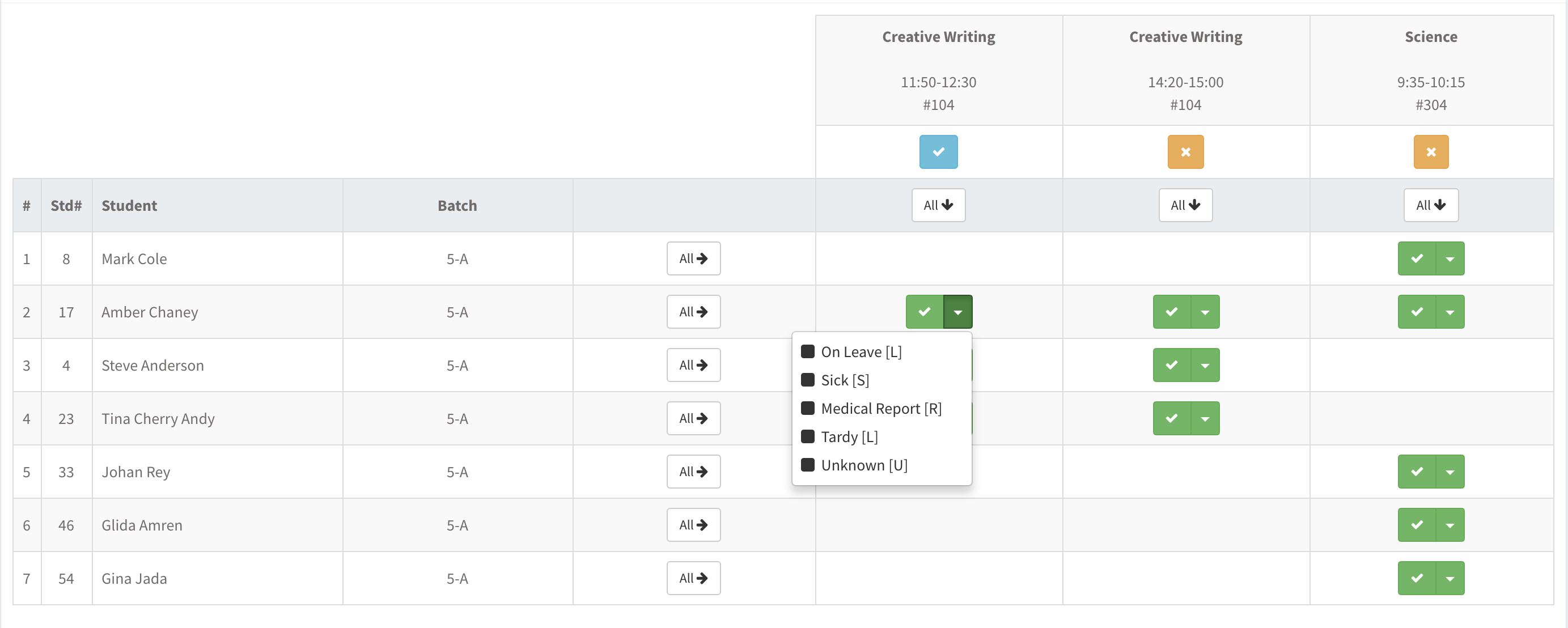 Administrative View
From administrative stand point, you can collect attendance data with ease and dive deeper into past attendances as well as live ones and can even see which of your teachers are not taking attendance.

---
Sub Modules
---
Other Sub Modules in the Module
All Modules
---
We are so proud of our product. It really has everything you need.