Academic Grade Details
Academic grade details are not just important for the students and parents but also can provide a broader image to the administrators.
Embedded in the core of SmartClass, you can filter the selections for finding the right set of grades in different semesters and campuses.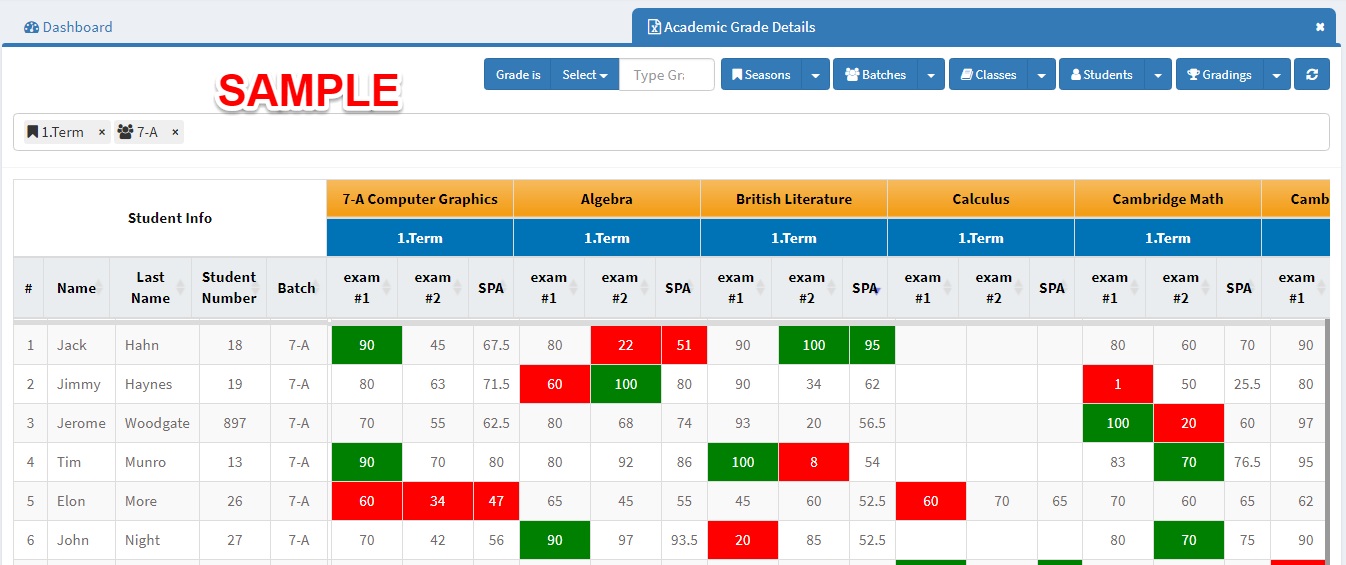 With added capabilities of calculating and seeing the different exams, pass and fails and terms gives the teacher and administrators the perfect image of their schools standing point.
The access and the viewing capabilities can be changed and set with User Type Permissions and User Types.
---
Other Sub Modules in the Module
All Modules
---
We are so proud of our product. It really has everything you need.