Communication
Communication is the backbone of any school and our mission is to enhance it to build a better community.
With built-in SmartClass communication tools, your school won't be needing any extra work to handle it's communications.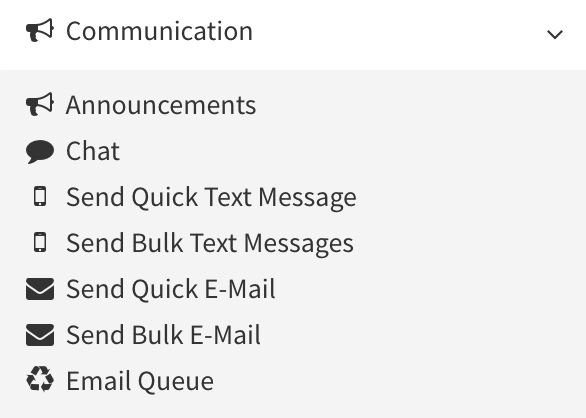 *Text and Email communications are handled by third parties to ensure the great service at all times.
Our partners have integrated their systems into SmartClass seamlessly for the best user experience.
---
Sub Modules
All Modules
---
We are so proud of our product. It really has everything you need.