Students
Students module is the place where you can see detail information of your schools enrolled students and related information.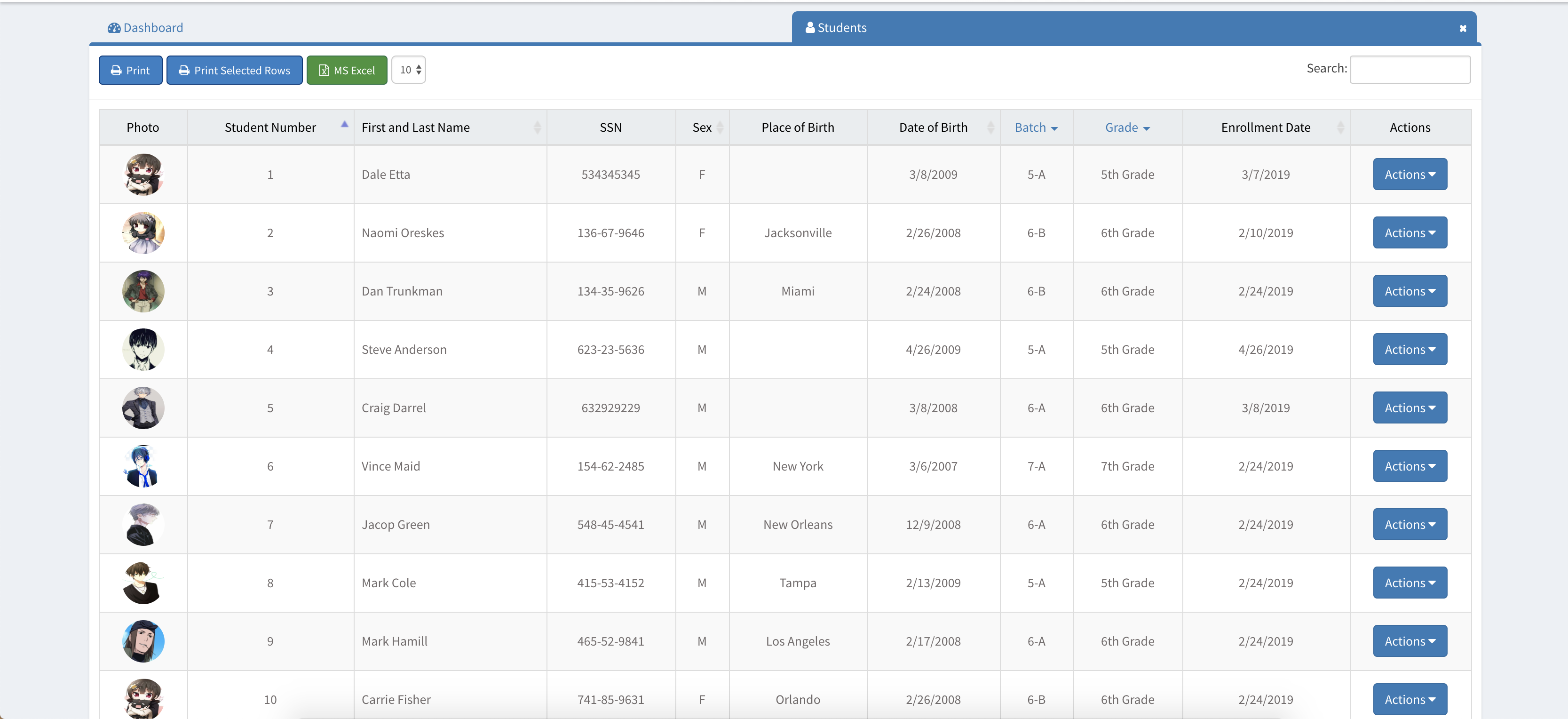 Actions menu provides users with; Student Page, Enrollment Info, Student Certificate, Get Payment, Photo, Activation Status in further detail.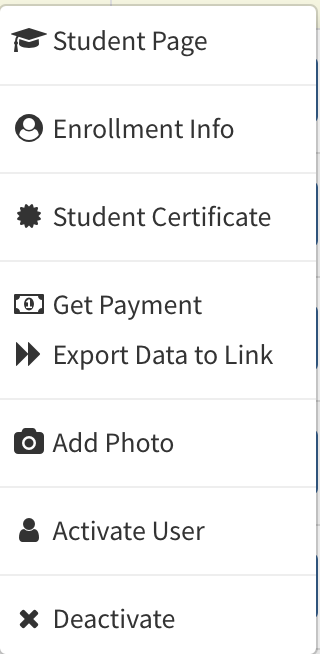 For further detail on the Student Pages, please follow the sub links below.
---
Other Sub Modules in the Module
All Modules
---
We are so proud of our product. It really has everything you need.