Book Categories
In Book Categories, you can manage your library in more detail by adding book with main and sub categories.
The students will benefit from online library by using library modules from their SmartClass account and will be able to see from the main categories to subcategories.
In SmartClass schools which digital libraries are utilized on a daily basis, we have seen an increase of %87 on student literacy year over year.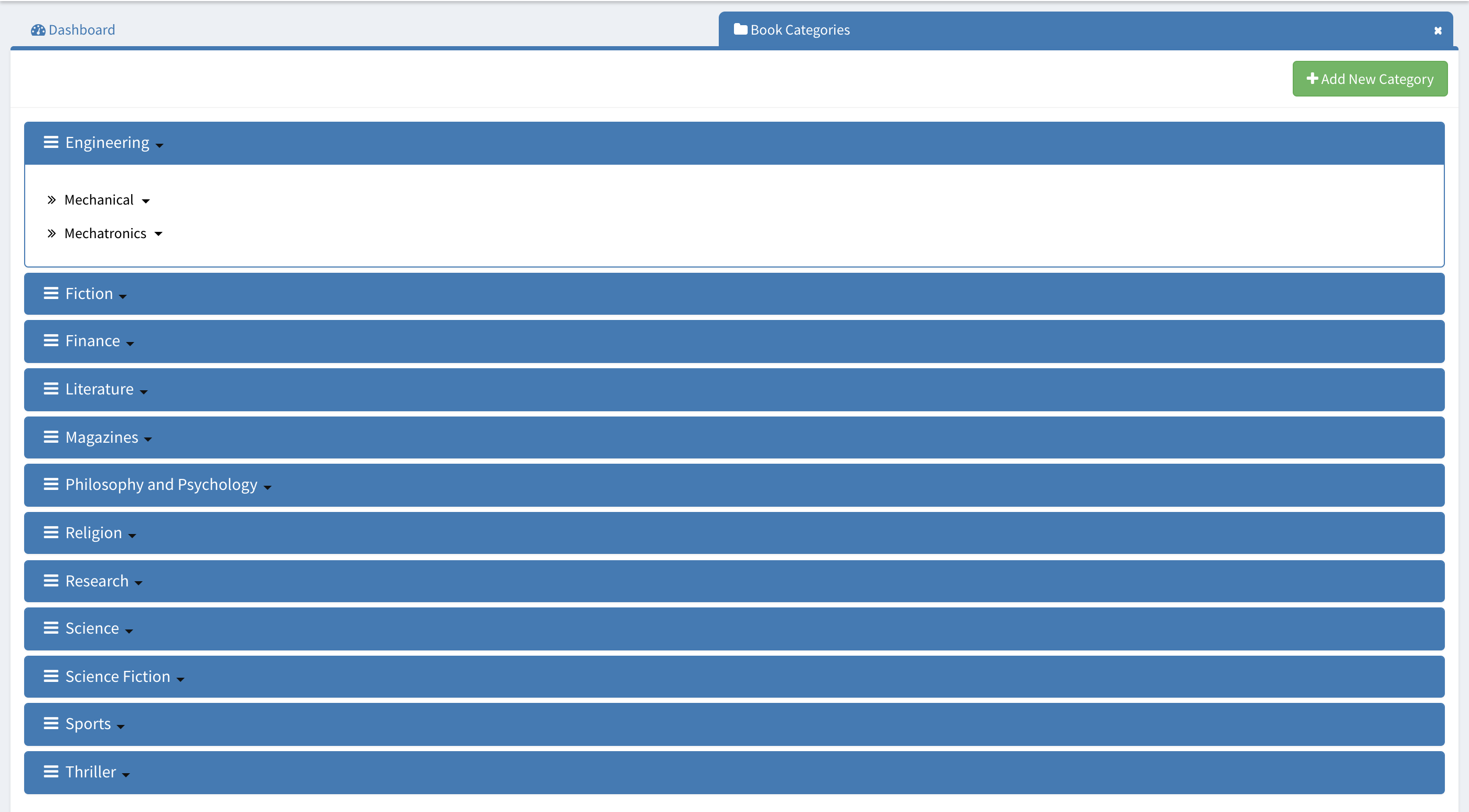 By clicking on the arrows next to the categories, the sub categories will reveal themselves.
You can edit the main and sub categories by clicking "Edit" button when you click on down facing arrows.
Add New Category
You can add new main and sub categories by clicking on the right hand corner, +Add New Category

You can easily manage and add categories in your library with SmartClass Book Categories module.
---
Other Sub Modules in the Module
All Modules
---
We are so proud of our product. It really has everything you need.