Professional Development Target
In SmartClass we are not only helping schools handle their day-to-day operations better but we are also helping them set better goals and improve their employees.
We always believed in professional development and education and also experienced that the best development lies within targets and how to get them.
This is why, we have created Professional Development Target.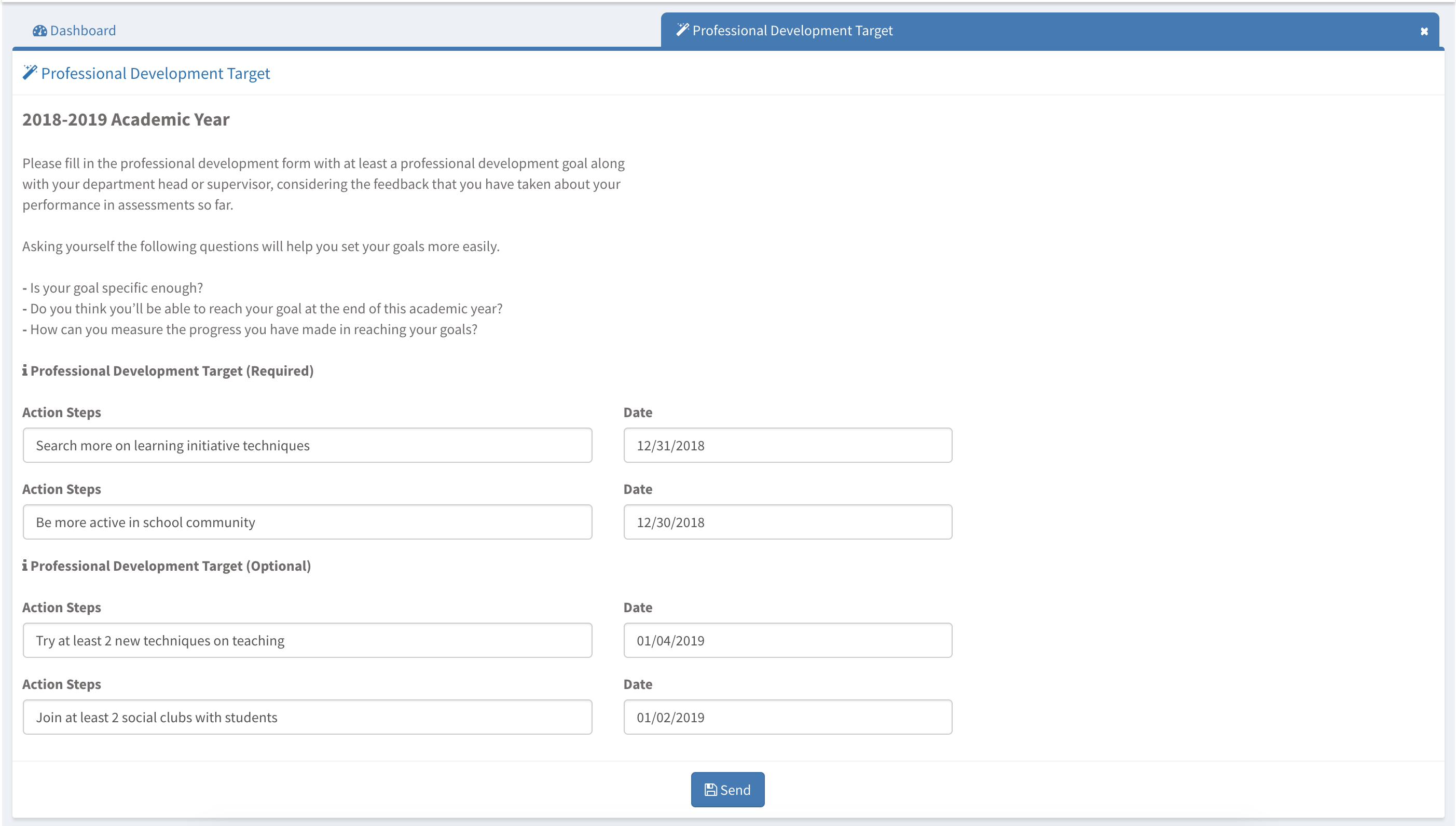 Manager will be notified with PDT goals and will offer help to align your goals.
The latest research SmartClass conducted in a school with 300 employees, we have seen an increase of +%67 y-o-y in goal reach and better timing estimates in 6 months.
---
Other Sub Modules in the Module
All Modules
---
We are so proud of our product. It really has everything you need.