Book Authors
In Book Authors module, you can easily access and new authors to your library.
Author information is important when adding new books to the library and will benefit efficiency by them choosing from the list.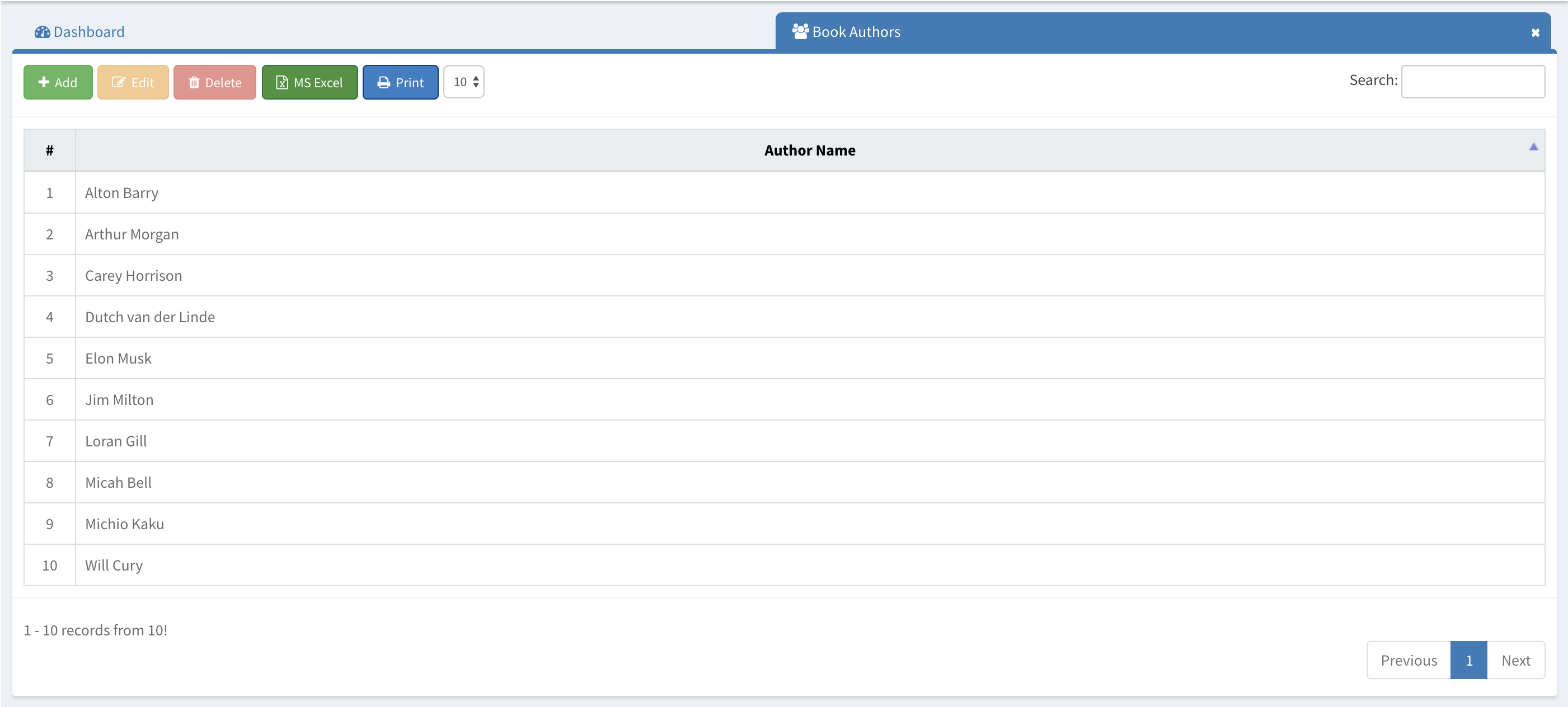 Authors can be filtered by name and exported to excel to showcase library diversity.
Add New Author
To add new authors, click +Add on the left hand corner and fill in the information.

Click Save when done and the new author will be automatically added to the list.
---
Other Sub Modules in the Module
All Modules
---
We are so proud of our product. It really has everything you need.