Personnel Page and Transfer
Add Personnel
To add an employee simply click on add button on the left side of the screen and fill in the blanks.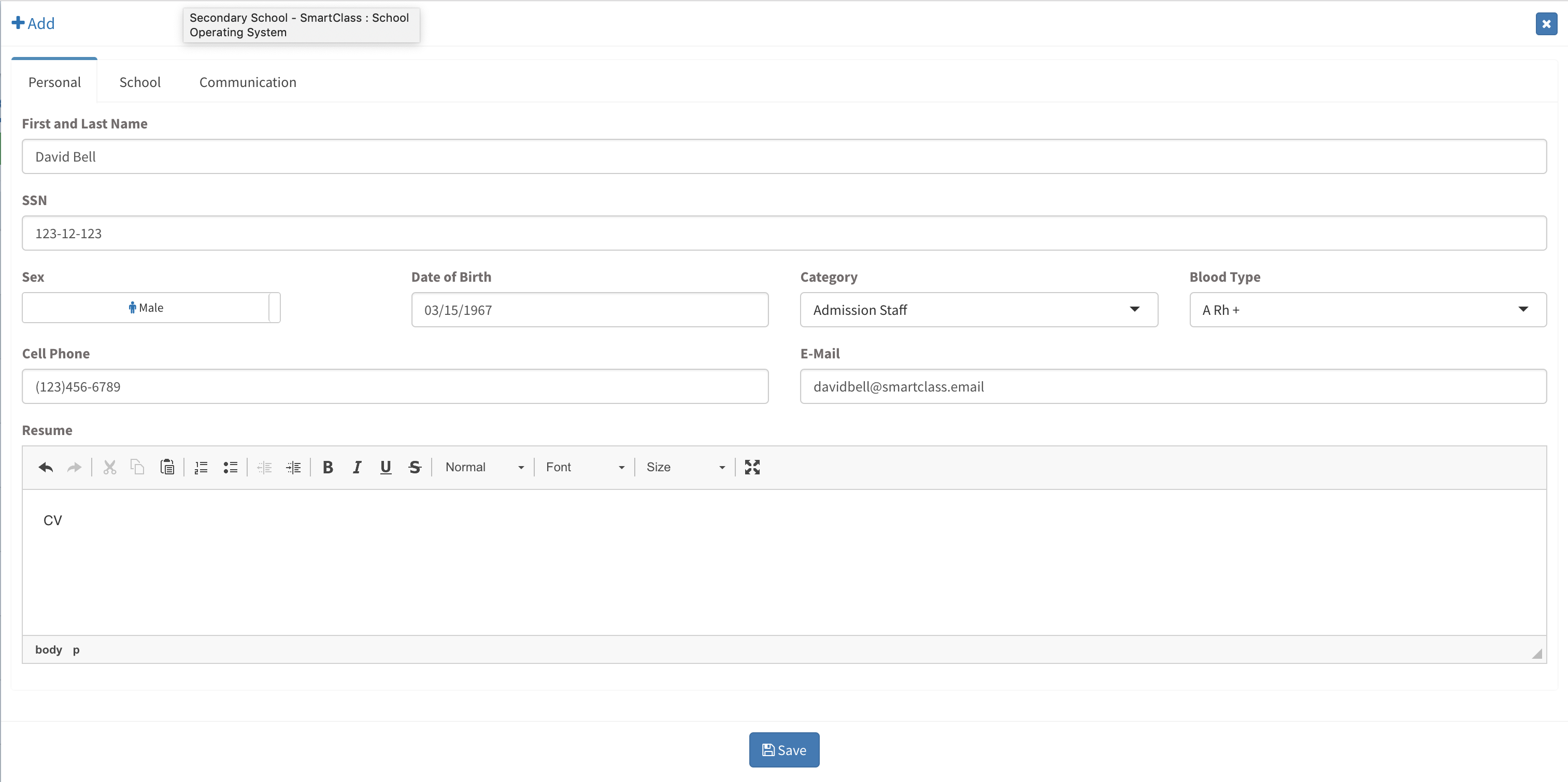 You can select from 37 departmental categories for their workplace and select their blood type for health related informations. 
Moving on the second page, you can assign their school roles within couple minutes.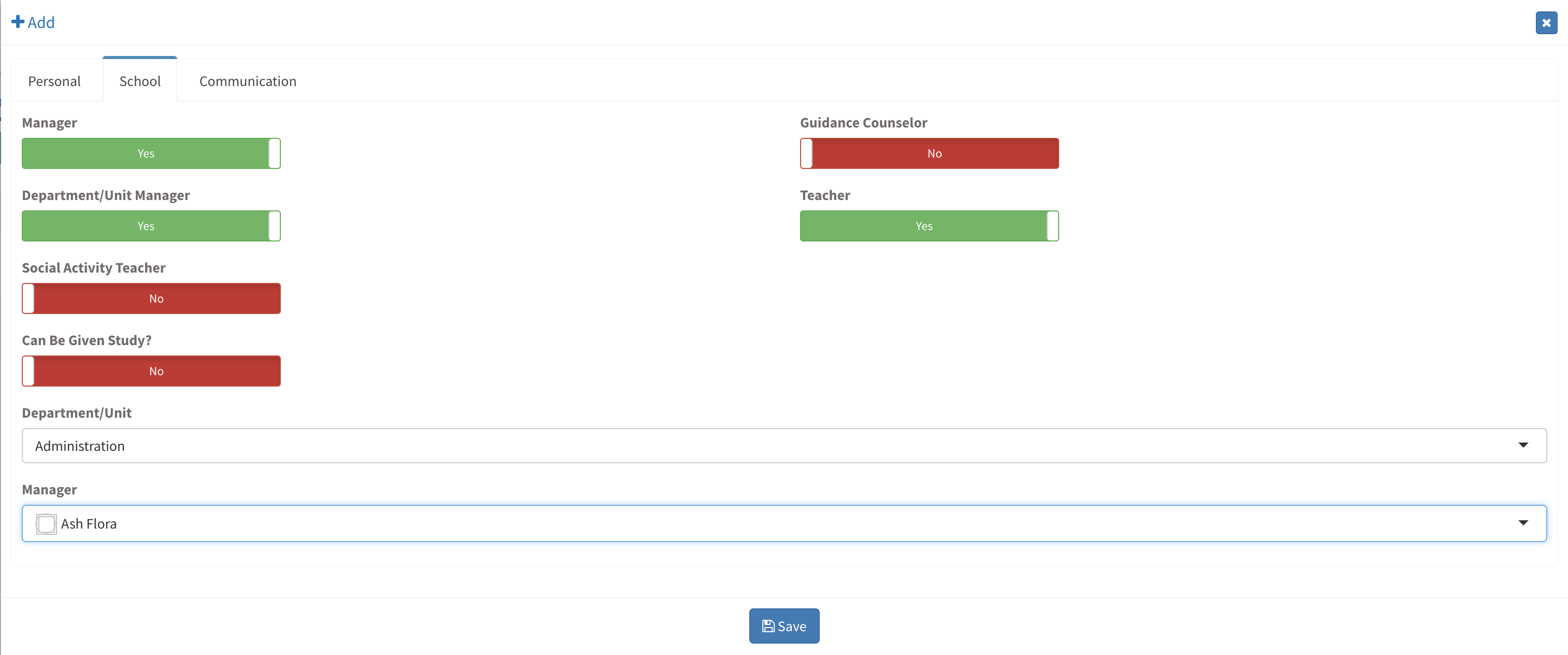 After completing the second page, don't forget to move on to third page for communications information of the employee.

Click Save when done and the personnel account will be created and placed on the personnel page.
Upon clicking on Actions button next to the personnel information, you can select the following;

Deactivation/ Activation of an employee can be done easily within the actions button. This will lock the personnel from entering SmartClass profiles.
Transfer Personnel
If you would like to transfer your personnel from one campus to another or from one franchise to another, this can done from the main page of personnel module.
Simply click the Transfer Personnel button in the middle to start the progress.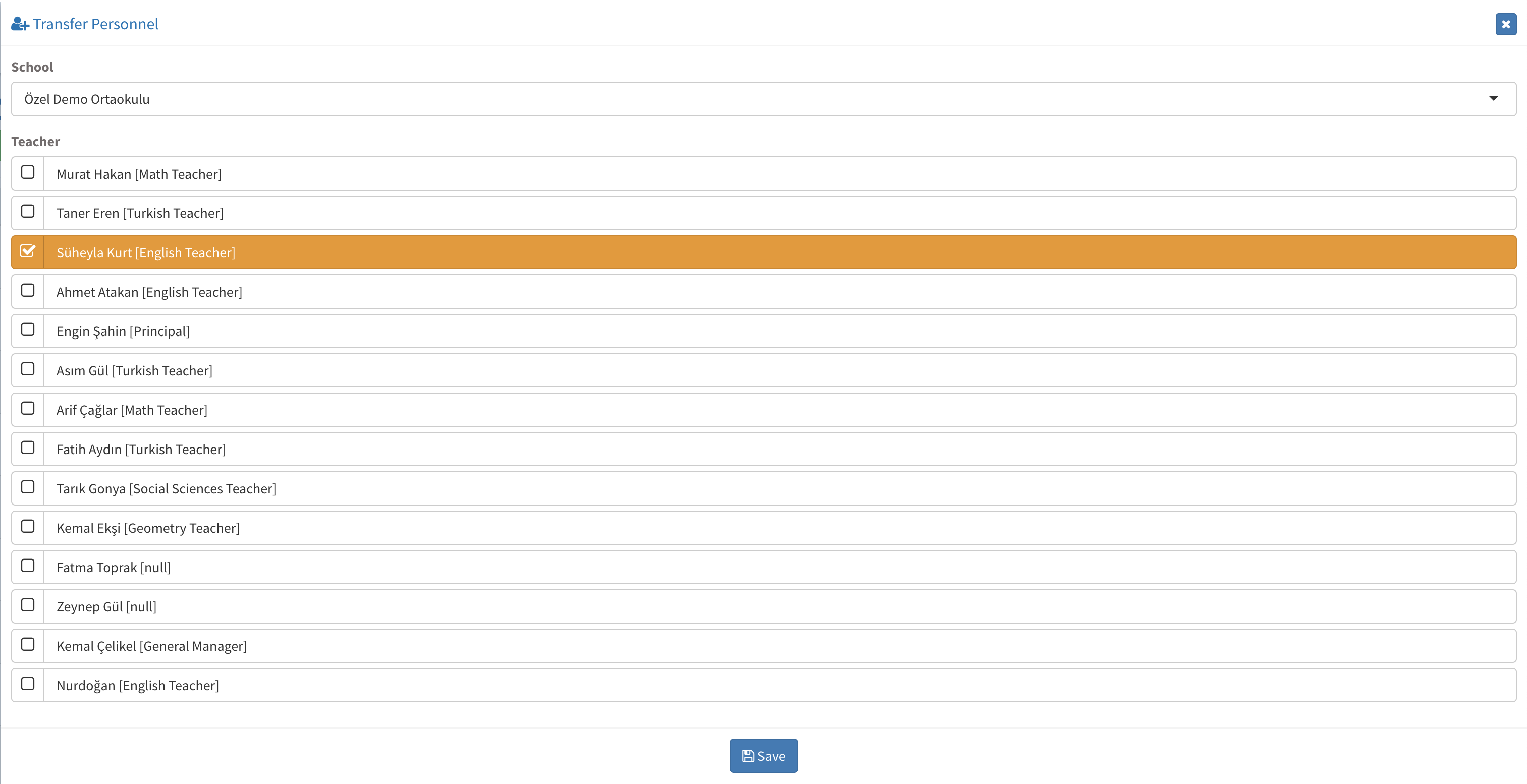 Personnel Profile Page
To view a personnel page, first locate the personnel for viewing their page and click the Actions button next to their name. 
Click on Go to Personnel Page to see their profile.
Profile page can show you detailed information ranging from department they are currently working on to schedule to employment trainings. 
Personnel photos can also be added from under the same Actions menu by using SmartClass File Manager.
---
Other Sub Modules in the Module
All Modules
---
We are so proud of our product. It really has everything you need.