Batches
In batches module, you can see the courses & batches in your school with course dates, enrolled batches, maximum class and after-school hours.

Batch Details
To get details on the batches, simple click on the grade and the page will expand to show details of the enrolled batch.

Within this menu you can;
See batch information and go to student pages 
Add Course Tage
Edit the course
Delete the Course
Add Batch
Add Subject
Add Batch
To add a batch; you must select the course and grade first.
After selecting the course, simple click Add Batch and to assign the batch for the course.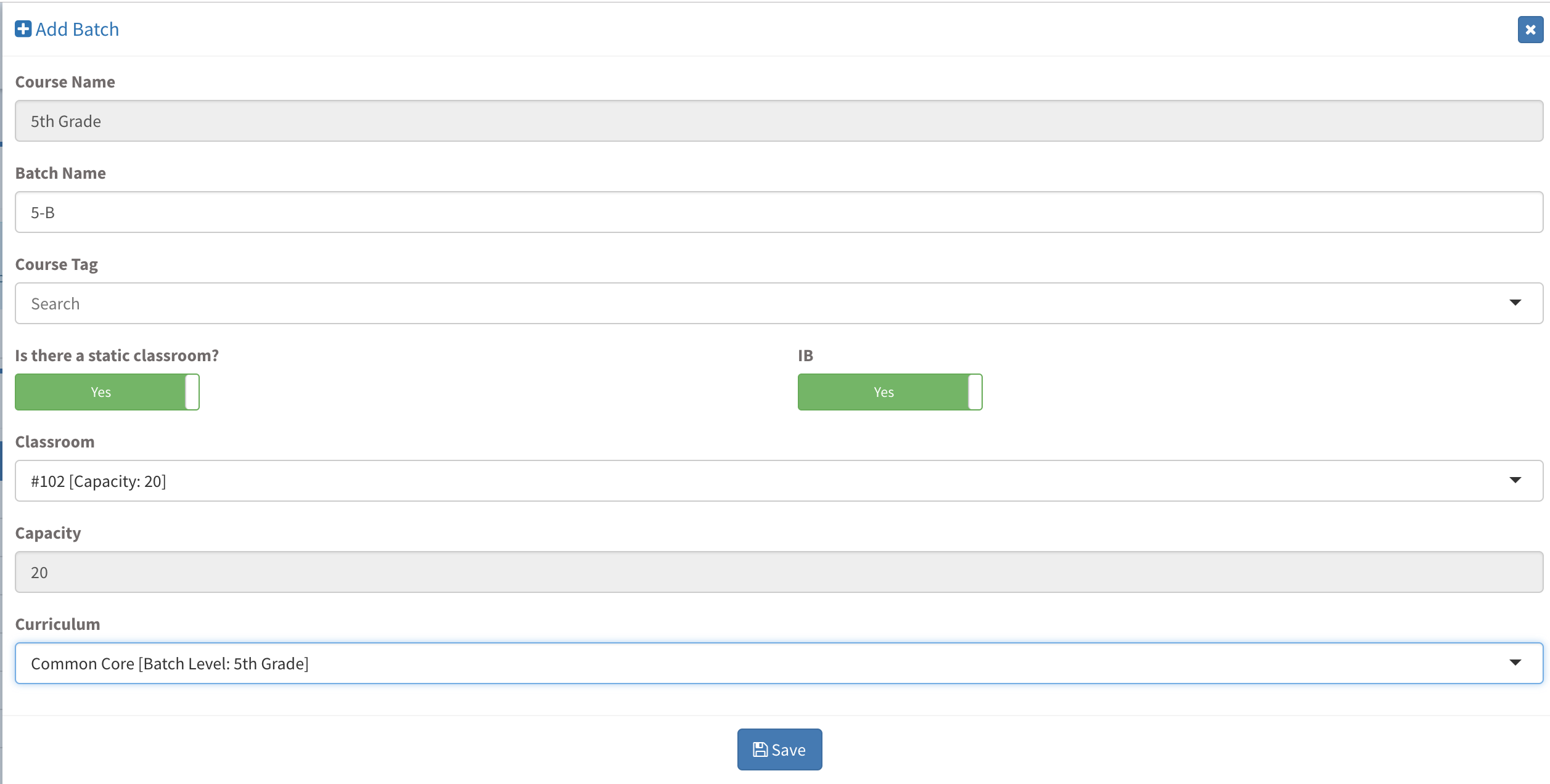 ---
Other Sub Modules in the Module
All Modules
---
We are so proud of our product. It really has everything you need.