Enrollment Interview Report
Enrollment interview report module gives administration the best possible way of seeing the enrollments and their outcomes with various details.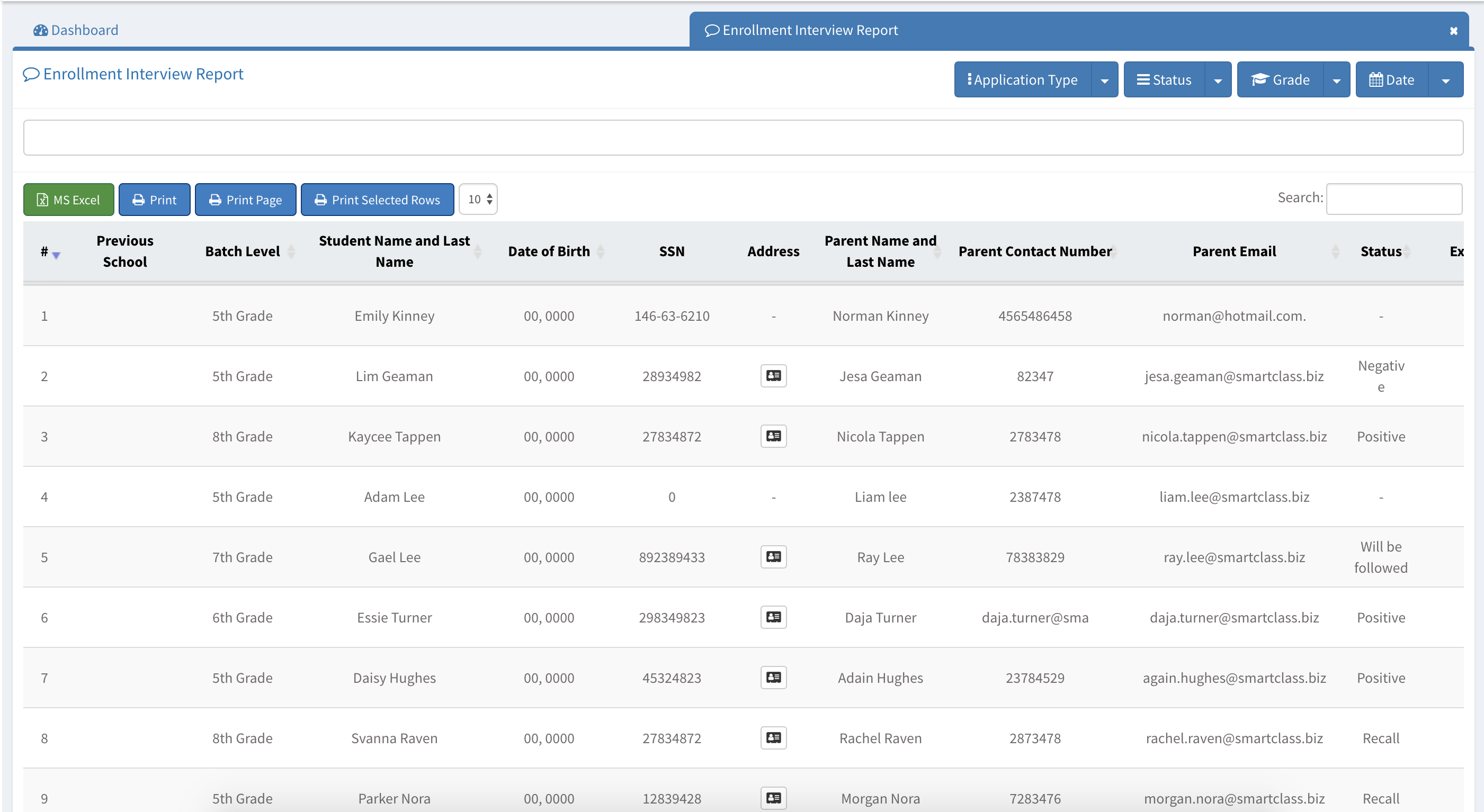 The enrollment interview report is built by exporting information from Enrollment module and combines them into single place with information available such as;
Previous School
Batch Level
Student Name
Date of Birth
SSN
Address
Parent Name
Parent Contact Number
Parent Email
Enrollment Status
Explanation
Enrollment Exam Date(if any)
Enrollment Exam Result (if any)
Application Date
Interview Date
Application Type
Interviewer
To build the report you can use filters as follow;
Application Type ( Tablet - Face to Face - School Website)
Status (Positive - Negative - Recall - No Call - Will be followed)
Grade
Date
---
Other Sub Modules in the Module
All Modules
---
We are so proud of our product. It really has everything you need.