Admission Interview Status Report
Admission interview status report gives administration the full picture in analytic data points.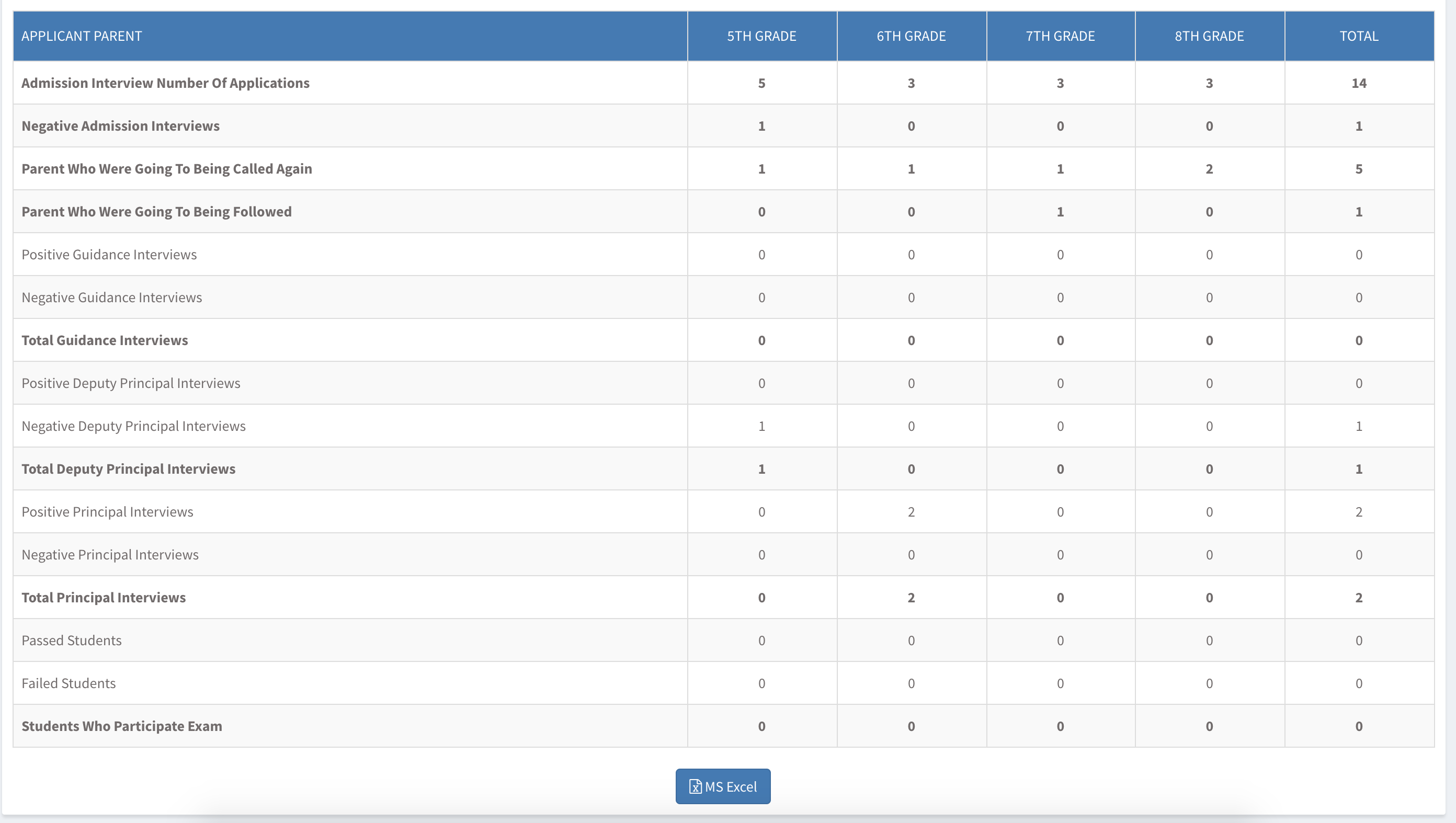 The report can be adjusted for viewing option by date only and can be exported to Microsoft Excel.
---
Other Sub Modules in the Module
All Modules
---
We are so proud of our product. It really has everything you need.