Detailed Student Report
Detailed student report includes detailed information about a batch and student information without navigating through to their student profile.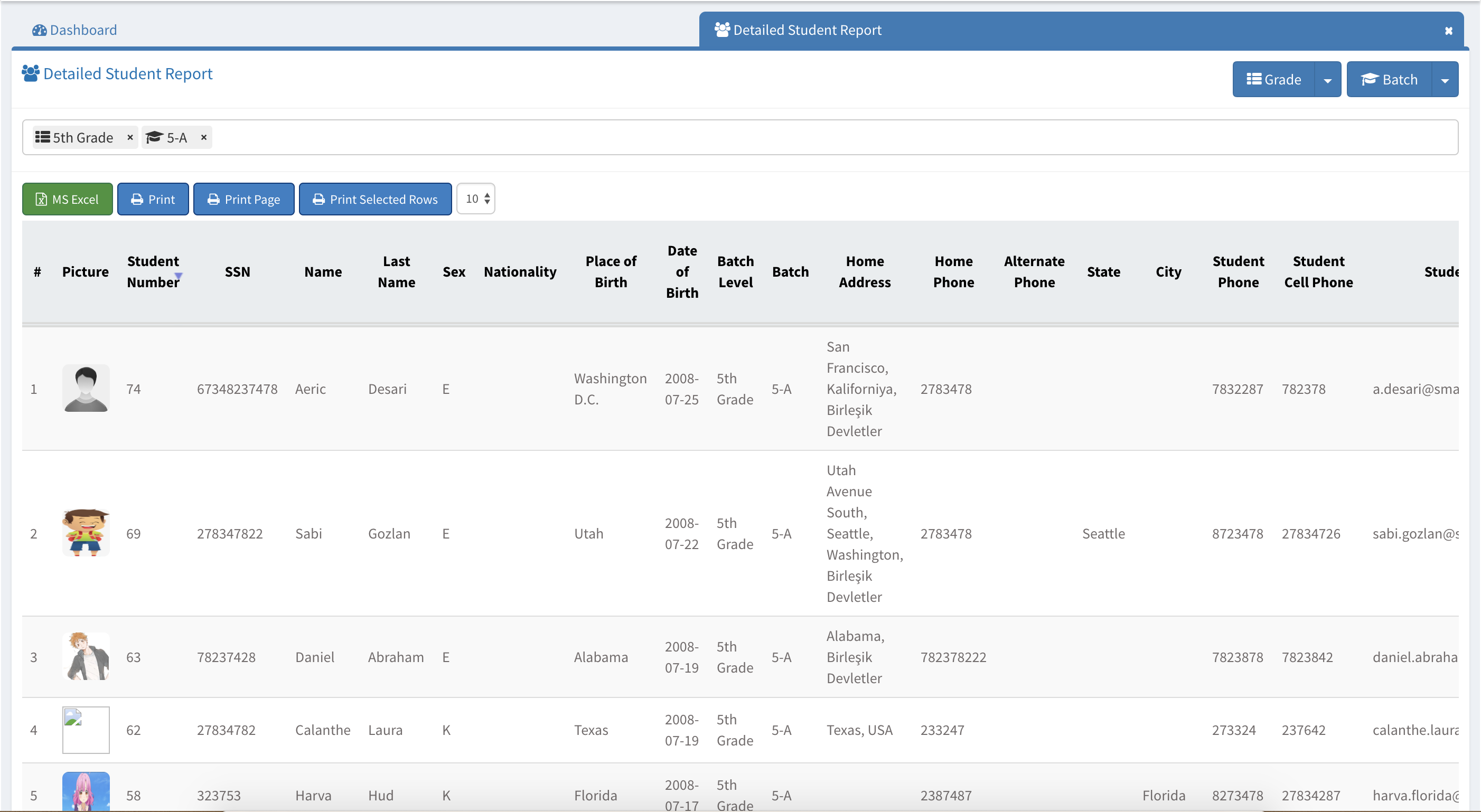 You can filter out the detailed student report;
Detailed student report includes the following information;
Picture
Student Number
SSN (Country Specific ID Number will replace SSN )
First Name
Last Name
Sex
Nationality
Place of Birth
Batch Level
Batch
Home Address
Alternate Phone
City
State
Student Phone
Student Cell Phone
Student Email
Parent Status
Father Name
Father SSN
Father Phone
Father Email
Father Occupation
Father Work Address
Father Employer Title
Mother Name
Mother SSN
Mother Phone
Mother Email
Mother Occupation
Mother Work Address
Mother Employer Title
Parent of Choice Information
---
Other Sub Modules in the Module
All Modules
---
We are so proud of our product. It really has everything you need.