My Daily Routines
Daily Routines allows you to setup your daily schedules and keep your personal routines in track as well.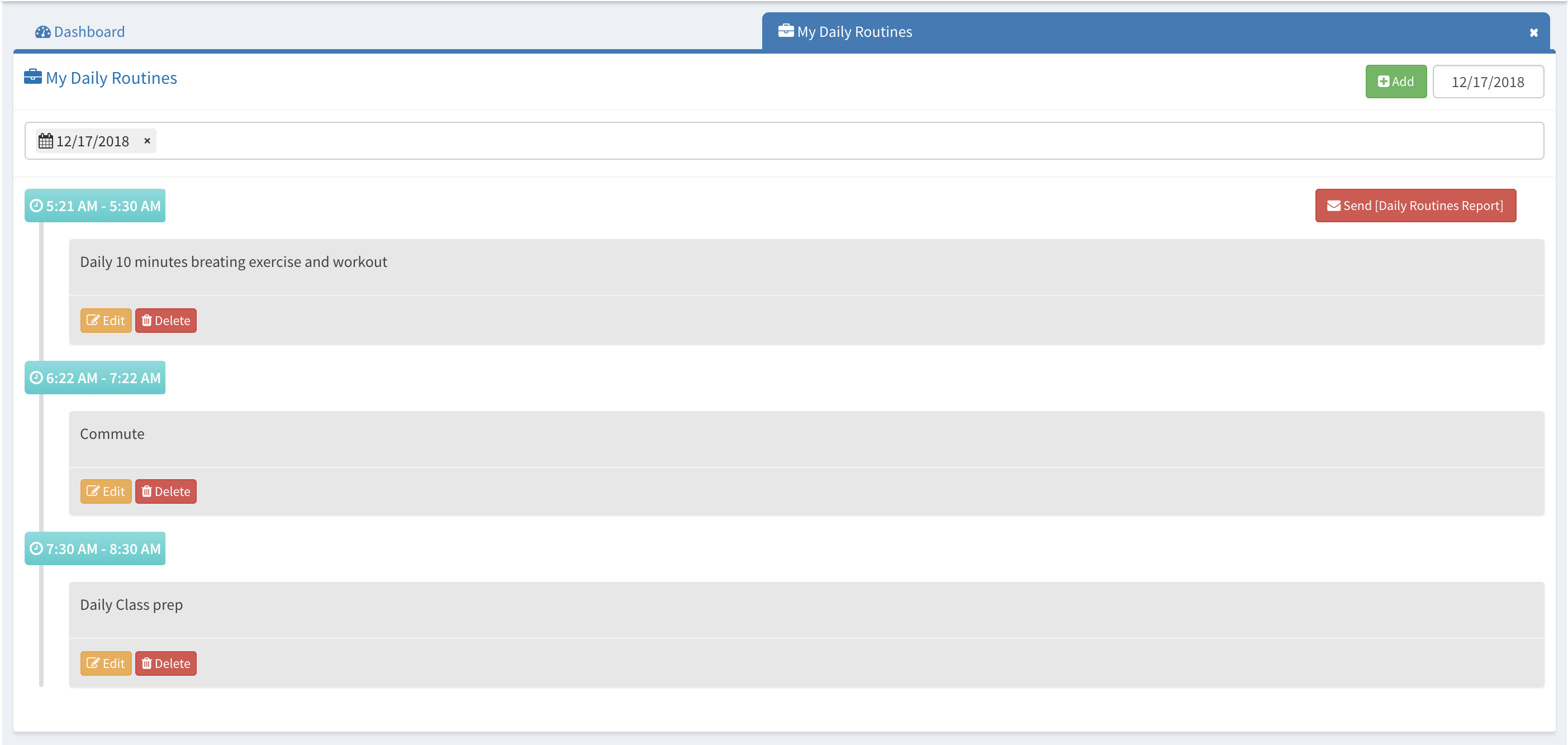 You can filter out to see previously daily routines by selecting the date under the My Daily Routines headline.
Add Routine
To add a routine, click on +Add button located on the right side of the screen and fill in information.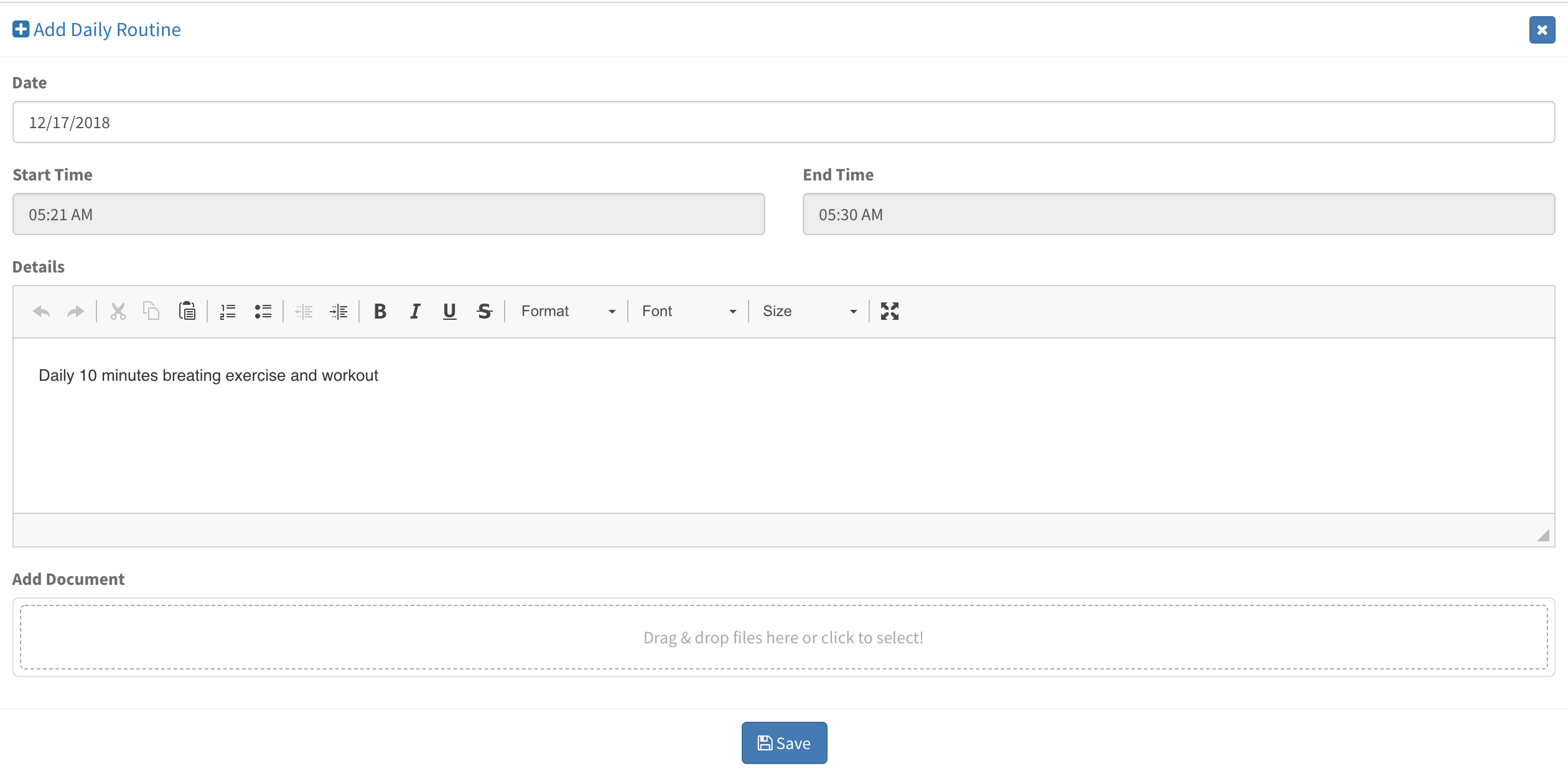 According to the time of the activity, SmartClass will put it in order and save it throughout your other devices.
---
Other Sub Modules in the Module
All Modules
---
We are so proud of our product. It really has everything you need.