Transcripts
SmartClass transcript module, with its capabilities of showing most detailed information and progress is one of the best in the industry!
To simplify the process of transcripts managing, we have embedded our 250+ academic modules, reports and forms into a single transcript tool. The process begins when "User" is created and finalized when graduated.
Here's how the transcript module begins working by adding/searching student within Transcripts module;

When the student added for the transcript, which can also be done automatically, the settings can be accessed for customizing the detail of the transcript for schools needs.
To create a transcript, after choosing the recipient student, " + Create Transcript" should be clicked and the prompt screen will follow,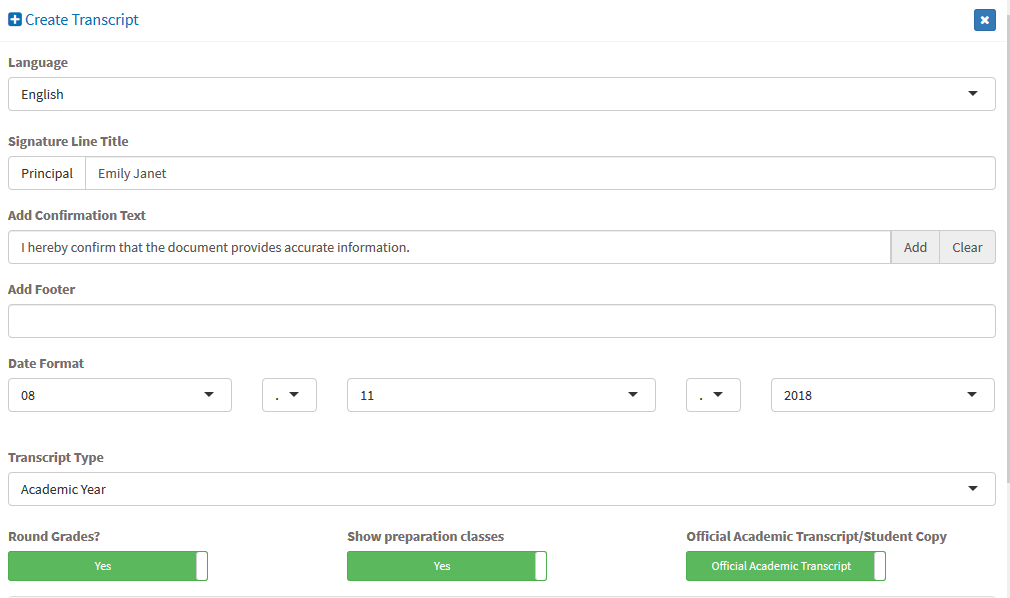 With multi language support up to 9 languages in SmartClass, students can receive their transcripts with their desired language or schools primary language.
General settings of customizing the transcripts is simplified to selections because the data being pulled by other module sources, evaluate the settings beforehand to increase efficiency.
The general settings looks as follows with " Settings" bar clicked on upper right hand corner.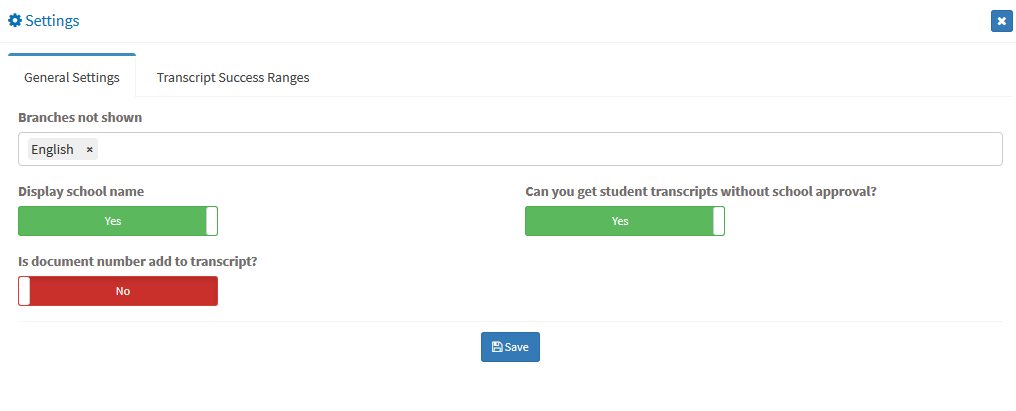 and Transcript Success Ranges can be edited from the second tab look as follows,
You can add multiple rows of ranges with desired amount of your schools evaluation and grading methods.

When settings are completed and saved, users will receive their transcripts from the system. The transcripts will also be stored in different versions in schools database in PDF versions.
The transcripts will be created upon completion are :
Student Copy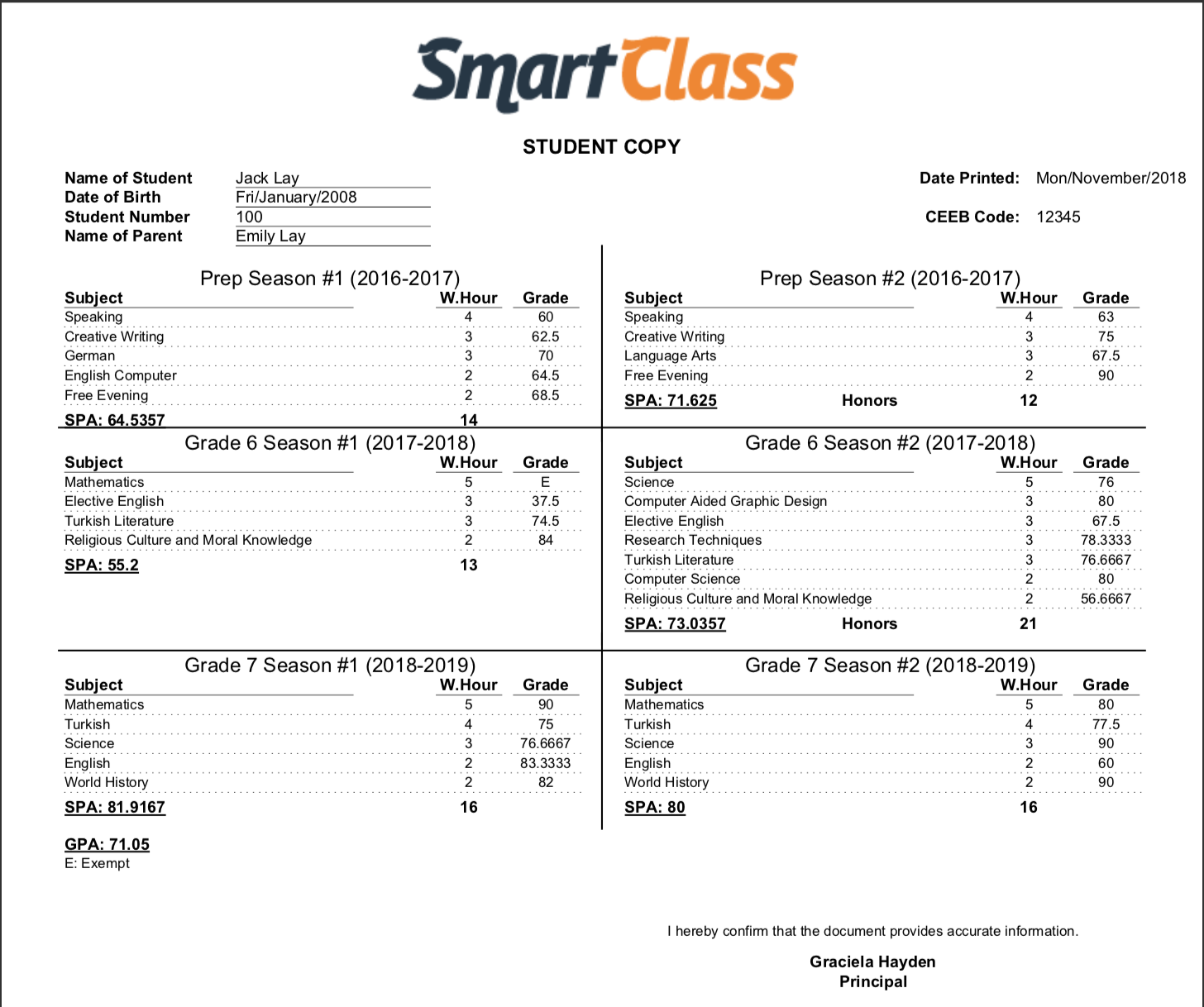 Official Academic Transcript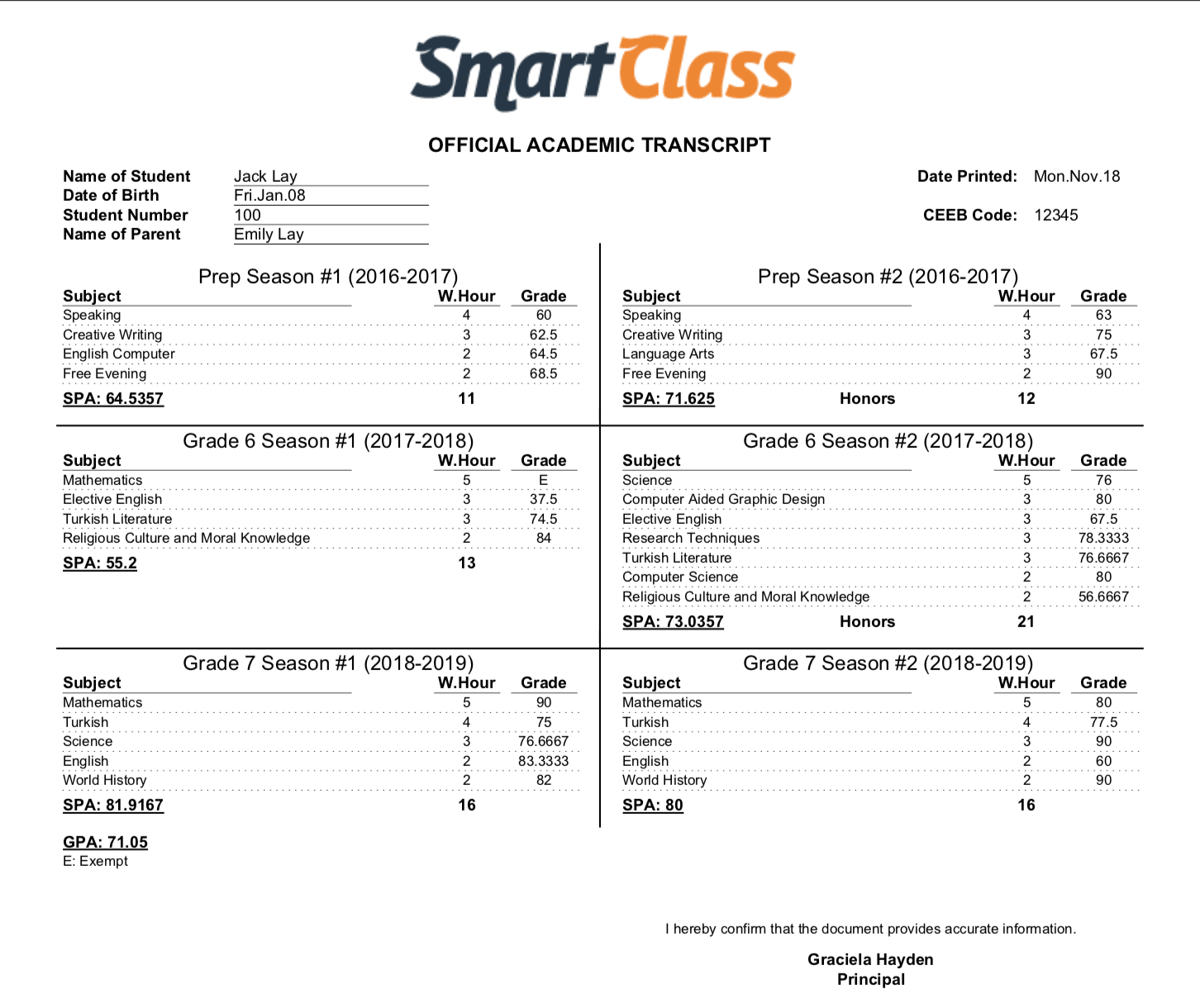 ---
Other Sub Modules in the Module
All Modules
---
We are so proud of our product. It really has everything you need.