Personnel Reports
Personnel reports are the module in HQ that gives you the full image for your schools campuses. 
You are able to filter out your employees by; 
- Manager / Not-Manager
- Teacher / Not-Teacher
- All Campuses (including HQ)
- Personnel Categories ( User Types )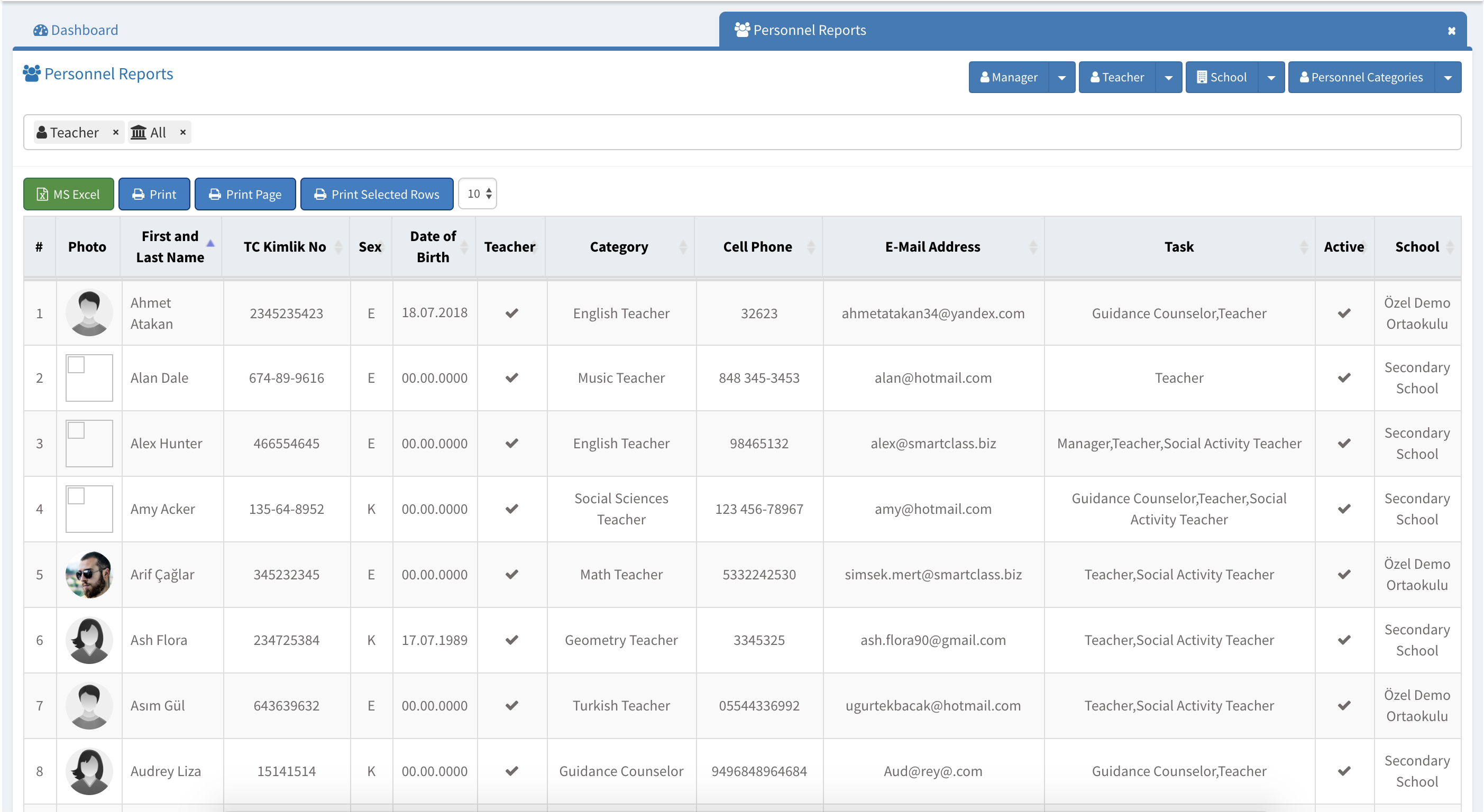 You are also able to export them into Excel for further use in detail. 
Personnel reports is only accessible within Headquarters.
---
Other Sub Modules in the Module
All Modules
---
We are so proud of our product. It really has everything you need.