School Curriculums
School curriculums have different views than Headquarters.
Schools can only see their assigned curriculums from headquarters.
SmartClass is built-in with versatile tools that support various types of curriculums.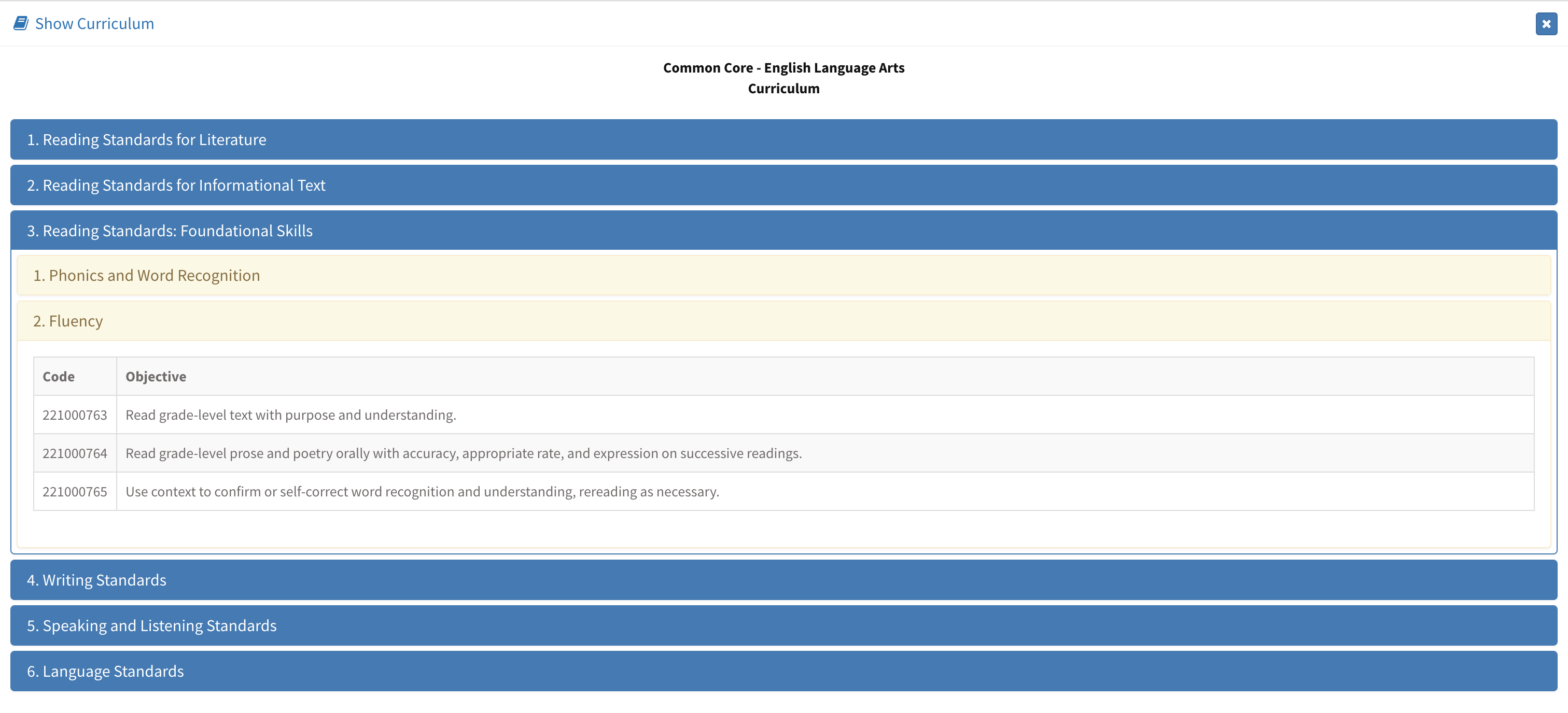 Curriculums can be added and edited under the Academic Menu.
When clicked, the page will show the existing curriculums with existing classes.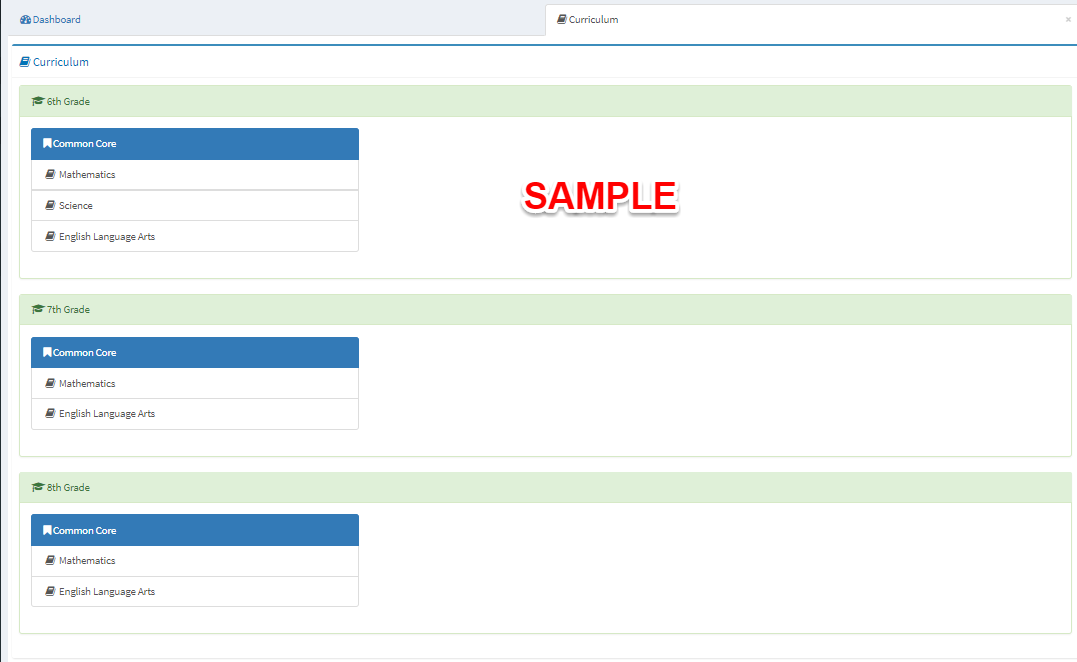 To reach the details of the curriculums, simply click the classes name marked under "Common Core"

Under the Common Core, the classes detailed information will be displayed.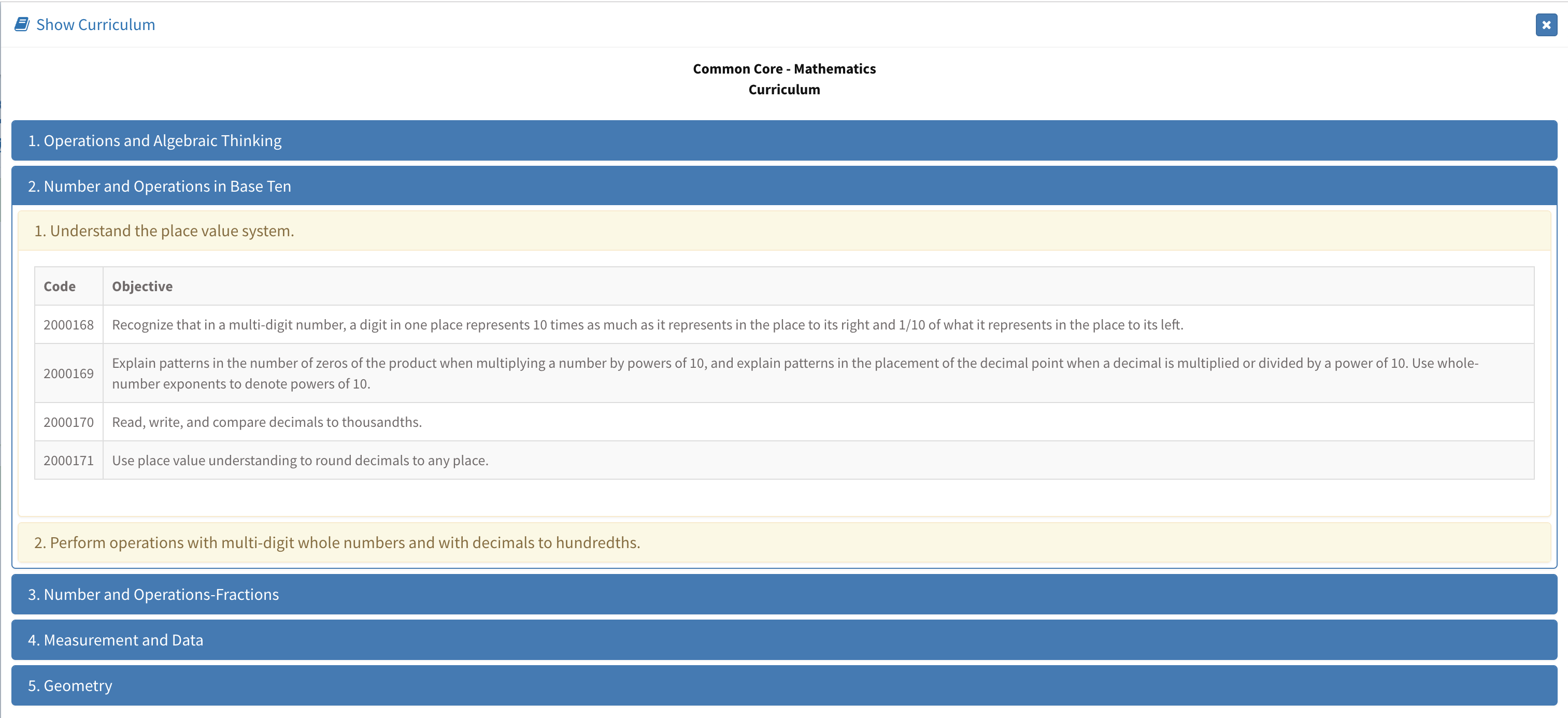 Supported Curriculums include;
International Baccalaureate
Montessori
Dual Baccalaureate
Country Specific ( British, American, German, French, Indian, Chinese, Russian, Arabic)
State and Federal Curriculums
Ministry of Education mandated curriculums
---
Other Sub Modules in the Module
All Modules
---
We are so proud of our product. It really has everything you need.