Club Attendance Report
Club attendance reports can be accessed within this report to show the batches attendance performances on school clubs.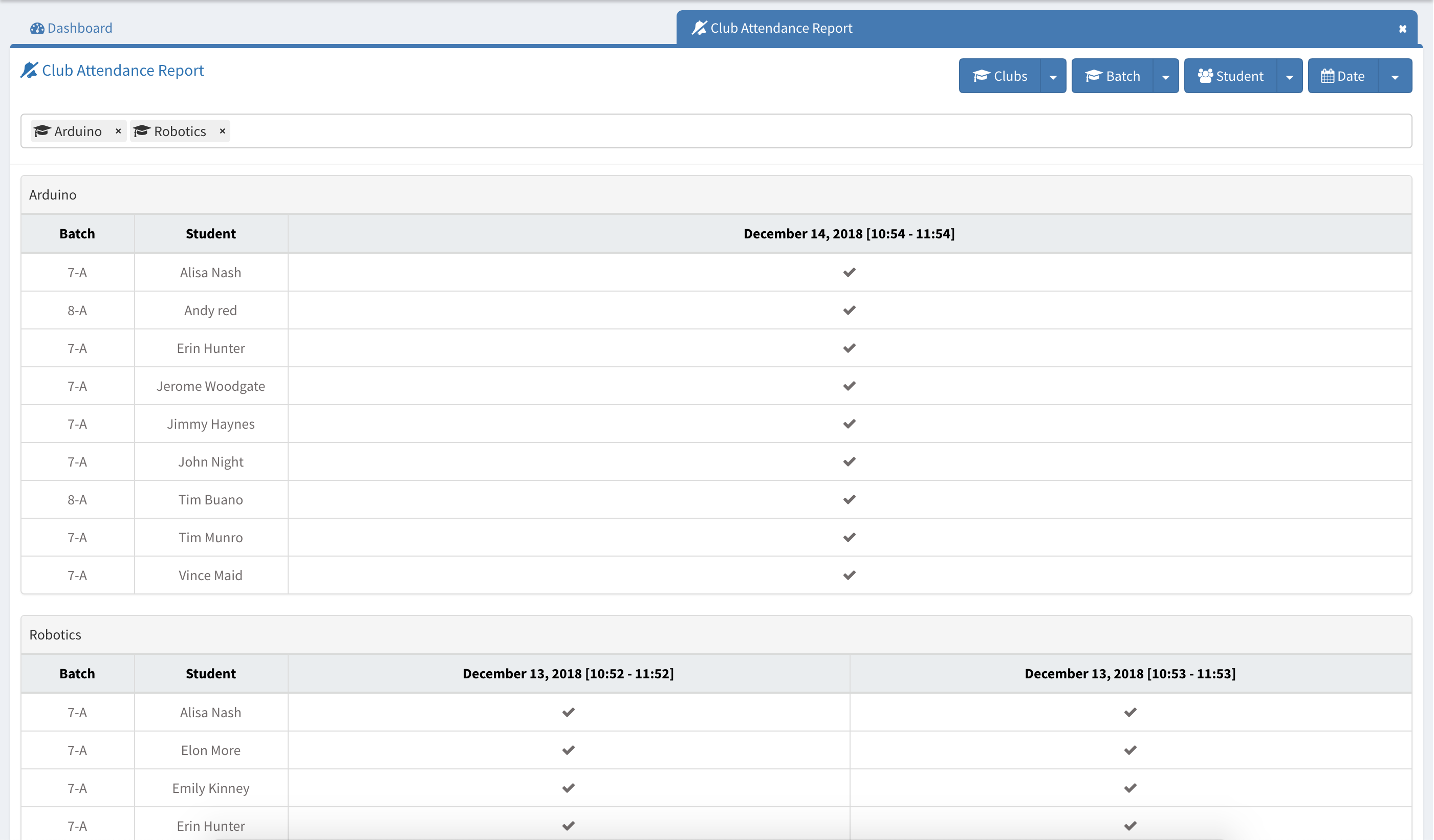 The difference between Club Participation Report and Club Attendance Report is that participation report gives the students signed up clubs but not attendances.
Students attended clubs can be filtered out by;
---
Other Sub Modules in the Module
All Modules
---
We are so proud of our product. It really has everything you need.