Final Enrollment
Final enrollment is the step where the school can make decisions and manage enrollment such as,
- Transfer students from previous semesters
- Get student information
- Start / Restart the enrollment process for a semester or campus
SmartClass enrollment module is integrated with SmartClass CRM which helps schools to send informations to their designated receivers, assign tasks and notifications and create follow up steps with alerts. Every contact information taken during the admissions process is integrated to SmartClass communication tools including bulk emails and text notifications to parents.
- Manage the existing enrollments, transfer students from past semesters and open new admissions
- Complete student and parent information including financial and health data
- Make decisions, take notes, assign follow up steps and ask survey questions for final enrollment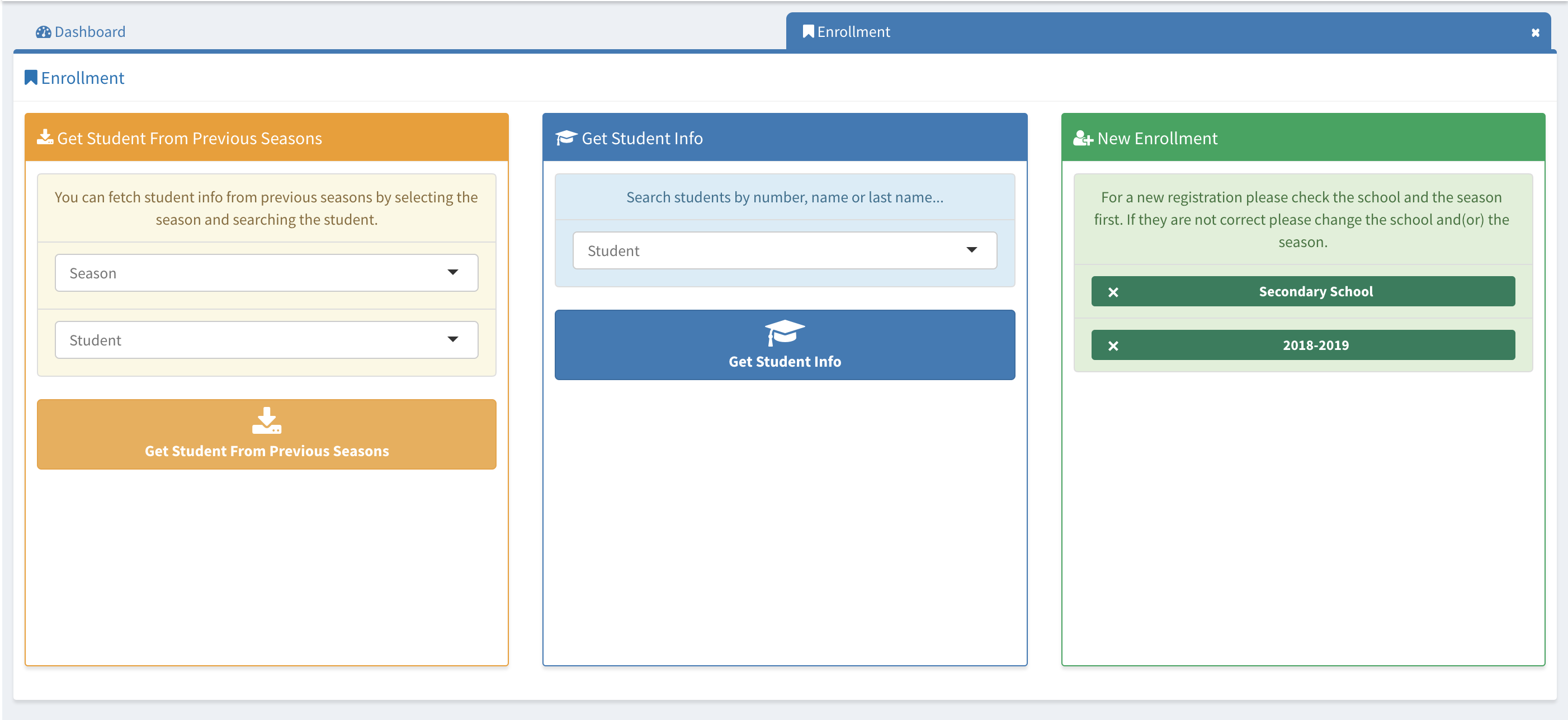 ---
Other Sub Modules in the Module
All Modules
---
We are so proud of our product. It really has everything you need.