My Appointments
My appointments module lets you control your schedule easily from a single place.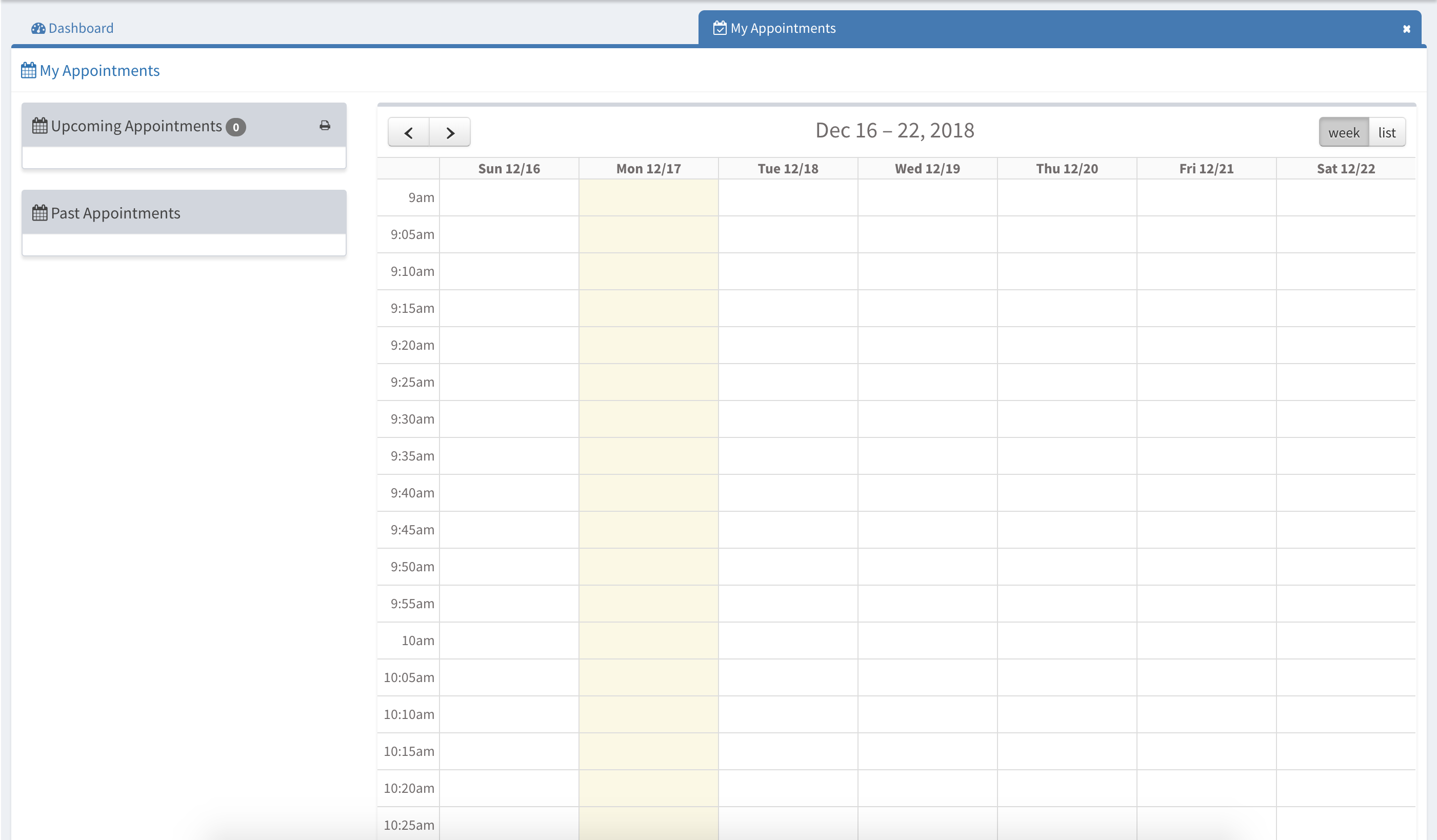 You can see your upcoming appointments, past appointments in calendar view or list view by changing the settings from the right side of the screen.
---
Other Sub Modules in the Module
All Modules
---
We are so proud of our product. It really has everything you need.